Features
Personalized Decorating for Spring
Get your customers thinking about flowers and sunny days.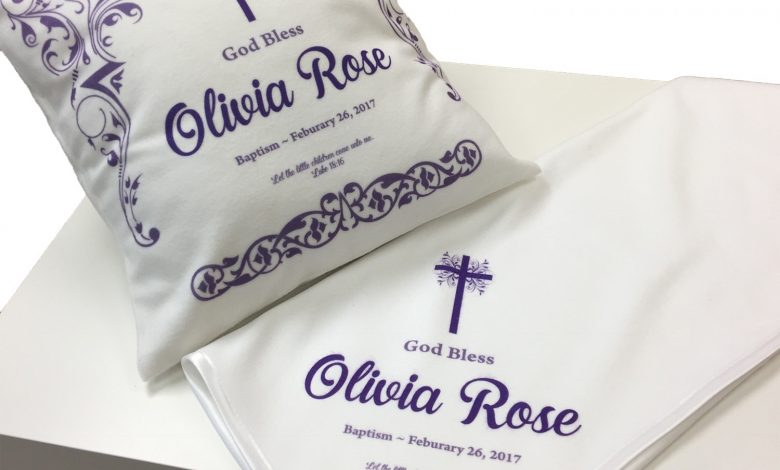 Many view springtime as a fresh start, and it certainly can be. For me, spring is a time to introduce new products and designs to my existing customers, as well as get them thinking about flowers and birds chirping, Easter, and christenings. Personalization adds so much worth to an item that sometimes we underestimate how valuable it can be. As a result, we undervalue the price, so look at places like Zazzle to compare your pricing.
For a lot of people, communion and christenings are as significant of an event as the birth of their child. Having substrates to commemorate that special day can be as profitable as birth announcement pillows or birth plaques. Tip: be sure to lint roll both pillow and blanket. Lint rolling is as vital to the success of these two items as the time and temperature.
-Cheryl Kuchek, Just My Imagination DeZigns