Features
Pennsylvania's Paradigm Digital Color Rebrands as PDC Graphics
PDC Graphics offers all types of printing, and recently purchased some technology from EFI to increase its large-format capabilities.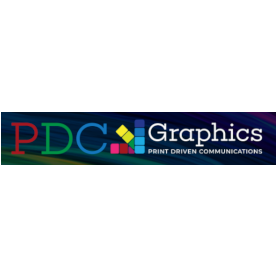 Southampton, Pennsylvania-based print shop Paradigm Digital Color Graphics has rebranded as PDC Graphics.
In business for more than 20 years, PDC offers printing services to business of all sizes, whether they need a large-format poster or banner, a brochure or catalog or a data-driven digital and offset production piece with segmented mailing and distribution.
Along with the name and logo change has come a new website designed to improve the overall user experience, PDC says. It includes the addition of new technologies and equipment to its product offering, and it also has a new on-demand, web-to-print platform for customer portals that allows custom-printed materials and products to be ordered when it's convenient for the client.
Finally, the company notes that with the addition of the latest Vutek and EFI Fiery technologies, the company has expanded its large-format and display advertising capabilities.
"Our goal is to free our clients to run (their) daily business while we take care of making sure that sales teams, sales offices, constituent groups, and customers get the correct collateral and marketing materials they need, when they need it, while at the same time providing necessary feedback to better manage aspects of the supply chain" says John Rosenthal, president of PDC Graphics.
"PDC Graphics is dedicated to serving its community that includes Philadelphia, its surrounding areas and the greater tri-state area," the company writes in announcing the name change. "A percentage of its proceeds are donated to cancer research-our lives, as well as those close to us have all been greatly affected by cancer, including members of our families and in particular our founder's wife. We feel it is important to give back to the community in which we live in a way that can improve the lives of others, and make a difference in people's future, while recognizing and honoring the struggles of those close to us."
PDC Graphics employs approximately 50 people.