Features
Pennsylvania Minuteman Press Franchise Acquires Greentree Printing and Sign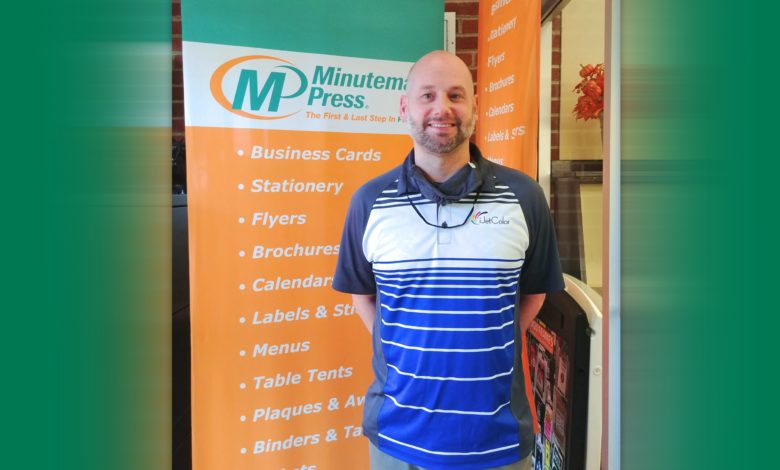 The Giegel family—owners and operators of Minuteman Press South Hills—acquires Greentree Printing and Sign and moves their Minuteman Press franchise operations to the Green Tree suburb of Pittsburgh, Pennsylvania.
As one of the owners of the family business, Tim Giegel maintained an entirely separate career until he retired six years ago.
"Buying a franchise together was something my wife Susan and I wanted to do. We were inspired to work with our son Jarrett so he could choose to take over.  It was a great decision that satisfied the urge to begin something new, plus it fulfilled the need we had as a family to develop a business that truly served the community."
For Tim and Susan, buying their first Minuteman Press franchise also allowed them the flexibility to balance business growth with family life.
"When we began in 2004, in Dormont, Pennsylvania, I was still a CFO with a private manufacturing company, and Susan worked at the University of Pittsburgh for 20 years while raising our five children, retiring in 2012. Our son Jarrett ran the daily operations, and I handled the bookkeeping and other odd jobs small businesses always need to have done," Tim explains.
Years ago, the family first considered becoming multi-unit franchise owners as their reputation deepened within the community. "We worked hard to grow, but we wanted to do even more," says Tim. "We knew we needed to acquire another printing business, so we began talking to our local competitors."
Selling an independent print shop is not always easy, so the discussion was welcomed by competitors looking to sell.
"We selected a print shop in Green Tree that had been in operation for 38 years and run by a couple that told us they wanted to sell in 2020," explains Tim. "We kept in touch, and when the time came, in the middle of the pandemic, they still wanted to sell their business."
Tim and his family management team have spent years promoting what their center can do. As a result, people think of them when it comes to marketing, including signage.
With the acquisition, the family looks forward to expanding on Greentree Printing and Sign's existing wide-format sign business.
"We are going to return to 'normal' eventually," says Tim. "As we do, there is greater demand for our products and services as people continue to become comfortable. Next year will likely be a big year for all of us, as we are in the community doing this revitalization together."