Features
Penn Emblem Announces Leadership Promotion and Rebranding
To begin the company's rebranding initiatives, Robert Cholodofsky has been named vice president of information technology.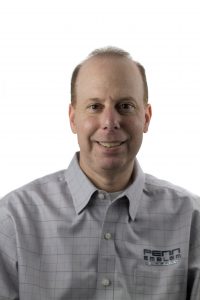 Penn Emblem announces the recent promotion of Robert Cholodofsky to vice president of information technology as the company begins rebranding.
Before taking on the VP role, Cholodofsky served as the director of information technology for the last 3 1/2 years, planning and implementing projects as directed by senior management.
In his new role, he coordinates the day to day operations of his team and works with customers and outside vendors. In conjunction with the enterprise resource planning and e-commerce project leaders, Cholodofsky directs and manages the SOW's that will lead Penn Emblem "to move from manual work to automation," says a news release. According to the company, Cholodofsky's skills, together with his team, "saved Penn Emblem from a complete shutdown three years ago."
With the onset of 2020, Penn Emblem announces a complete rebranding and overall company upgrades. With Cholodofsky as VP of information technology, the company says he will monitor and maintain its growth.
Cholodofsky says, "I have great confidence and a stellar team that can continue to upgrade our company's infrastructure and software/systems portfolio. Our manufacturing facilities will be modernized with state-of-the-art technology, including next-generation ERP systems."
"Rob has brought solutions to Penn Emblem from a strategic standpoint that will finally bring Penn Emblem Company into the 21st century from a technology standpoint," says company president Randi Blumenthal. "With Rob's involvement, his team has been critical in a myriad of projects that will benefit the customer and the company long term."
Before joining Penn Emblem, Cholodofsky was the assistant vice president of information technology for Toll Brothers, a home construction company.
For more information on Penn Emblem, visit www.pennemblem.com.