Owner of Mint Elephant Apparel & Gifts Takes Multitasking to the Extreme
Wearing many hats takes on a new meaning after chatting with Katie Harris, owner of Mint Elephant Apparel & Gifts.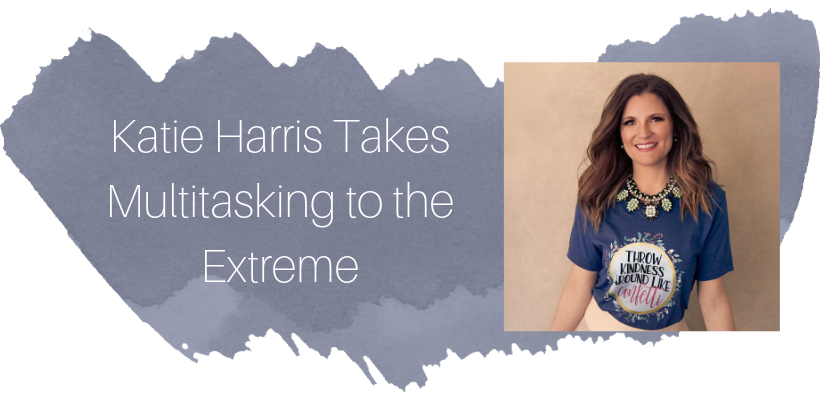 Name: Katie Harris
Company: Mint Elephant Apparel & Gifts
Title: Owner
Years in Industry: 4
How did you get started in the industry? 
KH: I purchased my first heat press in 2015 with the intentions of making vinyl T-shirts for myself. To recover the cost of the equipment I thought I'd start a little Etsy shop until I recouped the cost of my investment. Once the shop opened, I survived a hectic holiday season and thought, maybe this could be something. I never looked back from there. I moved off of Etsy onto a standalone website and have transitioned into a wholesale only business supplying graphic Ts and other gift items for boutiques across the U.S.
What does a typical day look like for you?
KH: My day typically starts with making lunches and sending my kids off to school. Once they are gone, I move into my home office to start up my DTG printer and get going. I typically print for 8-10 hours a day, but productivity slows once my kids get home from school. Intertwined with printing, I design new graphics, promote to my customers, and prepare shipments. You could say I take multitasking to the extreme.
What have you learned along the way, and what advice do you have for other women?
KH: I have learned to keep pushing. When I first started in this business, I had a little craft machine cutting vinyl. Once my demand grew, I knew offering something more professional was a requirement.  I had to learn a lot in a short amount of time to get my DTG printer up and running. I made a lot of mistakes along the way, but two years into having this machine it's been worth it. I feel like I know my printer inside and out now.
How do you stay motivated in the day to day?
KH: I stay motivated because my customers require me to. My business is focused on supplying other small businesses with products, so seeing them succeed with items I make keeps me motivated.
What's one highlight from your career you take pride in?
KH: I take pride in the fact that my products are my designs. I create the artwork and print them myself, and seeing a finished product brings me so much joy. I'll never forget the first time I was walking through an event and saw a random stranger wearing a custom shirt I did for a boutique. I was filled with so much excitement. It makes every day worth it.