Overcoming the Challenges of UV-LED Printing
With some practice and perseverance, you will open up an endless realm of possibilities for product customization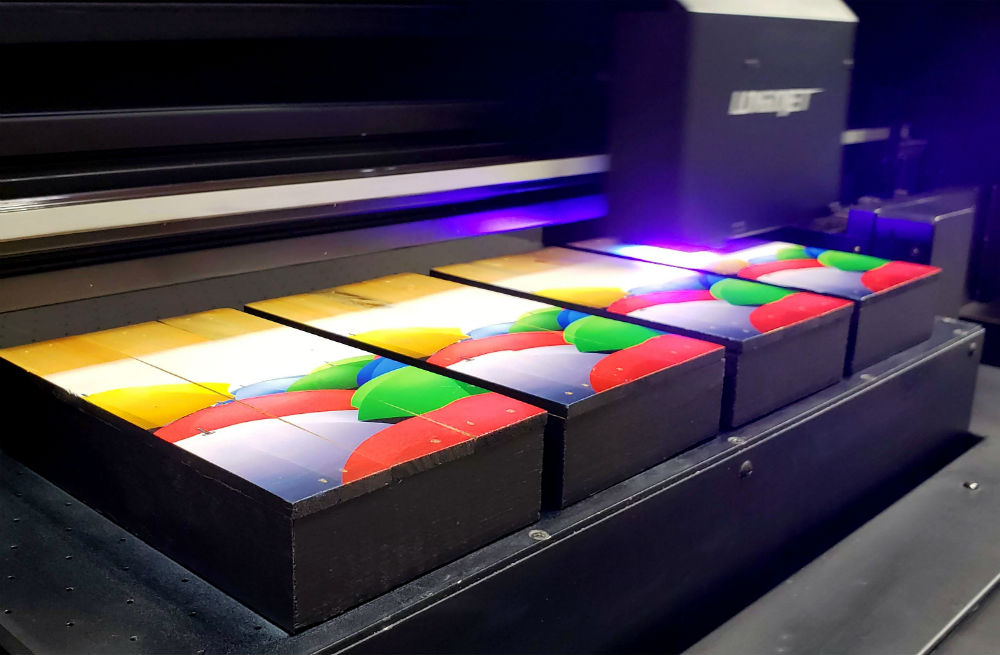 One-Off Items: Although a major advantage of UV printing is the ability to create one-off custom pieces, this may have you feeling as if you're starting at square one with each new product you introduce. As you become more experienced in printing on different substrates, you will be able to eliminate most of the guess work about the surface preparation and print settings required to achieve the best results.
High-Resolution Graphics: Another challenge is obtaining high-resolution graphic files that are in a format easily interpreted by the RIP software. Partnering with your graphics team or collaborating with a customer can resolve this prior to printing a product.
RIP Software: Learning how to use the RIP software and perform printer maintenance tasks takes a little bit of practice. Once you get ahead of the learning curve, you'll find that the benefits of UV printing far outweigh the challenges and you will have opened up an endless realm of possibilities when it comes to product customization.