Features
OUTFRONT Media Hires Senior VP of Sales for West Coast
Rob McGovern's two-decade career has seen him hold leadership positions at some of the largest media companies in the U.S.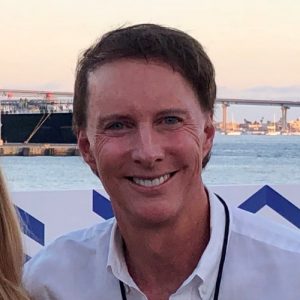 New York City-based OUTFRONT Media, an out-of-home media company with more than 400,000 installations across the U.S., announces the hiring of Rob McGovern as its new senior vice president of national sales covering the West Coast. McGovern will be based in Los Angeles and will lead that territory's sales team, with oversight on both agency partnerships and client relationships.
According to his new company, McGovern has more than 20 years' experience in the media industry. He comes to OUTRONT from Warner Media, where he had served as senior vice president of client and partnerships for the past four years. Prior to joining Warner, McGovern had held vice president positions at Turner Broadcasting and Discovery Media.
"We are delighted to welcome Rob to our team," says Clive Punter, chief revenue officer at OUTFRONT. "He has valuable industry and leadership experience and brings a fresh perspective to our company.  We are thrilled to have him join our leadership team to reinforce our West Coast team and to further elevate brands' increasing interest in out-of-home."
Adds McGovern, "I'm excited to be a part of the OUTFRONT leadership team and look forward to contributing to the company's success as well as continue to build strong relationships with national specialists, brands and their agencies."