Features
OrderMyGear Promotes Kaplan to Senior Vice President of Revenue
Matt Kaplan comes to the role with more than 17 years of experience.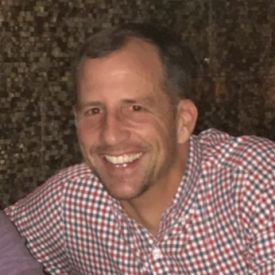 OrderMyGear appoints Matt Kaplan to senior vice president of revenue. Kaplan comes to the role with more than 17 years of experience.
In the newly-created role, Kaplan oversees the acquisition of business, manages more than 2,500 OrderMyGear clients, and continues to build relationships with industry partners for the company. OrderMyGear says Kaplan will also "be accountable for all touchpoints of the client experience" as he oversees the Business Development, Sales, and Customer Success Teams. He reports to CEO, Dave Dutch.
"Kaplan's industry experience combined with his track record for running successful teams makes him the perfect fit to lead OMG's revenue arm as we enter this next phase in our industry," comments Dutch.
Kaplan's career began in 2002 when he joined Under Armour as one of the company's original employees. During his time with Under Armour, Kaplan managed product lines across multiple business units, including global licensees, hunt & fish, military & tactical, and helped launch the brand in the European market in 2006. In 2012 Kaplan transitioned to director of team sports at Under Armour, helping solidify the brand's status on all levels throughout the U.S.
"OrderMyGear has brought technology to historically under-served markets in a way that simplifies and grows businesses as well as bringing a modern buying experience to the end-consumer," states Kaplan. "I'm honored to be part of the team and am eager to take part in furthering the technology, innovation, and competitive edge of the entire industry."
Kaplan's appointment comes at a busy time for OrderMyGear. Over the past year, the company has grown its workforce in multiple departments, beginning with the appointment of CEO Dave Dutch in early 2019.
For more information, visit www.ordermygear.com.