Features
OrderMyGear Appoints Director of Marketing
Mitch Hammer joins the team with nearly a decade of experience in the digital field.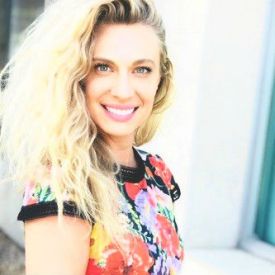 OrderMyGear appoints Mitch Hammer as the director of marketing. Hammer comes to the company with nearly a decade of experience in the digital field.
According to the company, Hammer will oversee "go-to-market operations, driving demand, building brand equity, and platform adoption for current clients." She is also responsible for focusing on marketing trends and industry partnerships for OrderMyGear.
Hammer's background includes nine years of software as a service (SaaS) marketing experience at PayLease. In 2018, the San Diego Business Journal recognized Hammer as a finalist in its "Next Top Business Leaders Under 40" list.
"Mitch has a proven track record of making impactful strategic decisions for organizations and building out teams that benefit our clients and potential customers, which makes her the ideal OMG'er for our team," comments Dave Dutch, CEO of OrderMyGear.
"Continuing to develop an innovative, industry-leading platform that solves customer problems is essential for (OrderMyGear's) success and continued growth," remarks Hammer. "Part of enabling our customers to experience competitive advantages and growth in a changing market includes identifying their pain points and staying one step ahead of the game in anticipating their needs and understanding market trends. I'm thrilled to be a part of the team and look forward to working with all of our customers and partners."
Since the company's $35 million investment from an equity firm in April 2018, OrderMyGear continues to grow its footprint with new personnel in multiple departments.
For more information, visit https://www.ordermygear.com.