Features
OrderMyGear Appoints Chief Technology Officer
Wade Williams comes to the role with more than two decades of tech experience.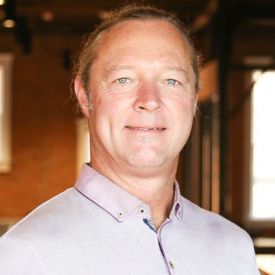 OrderMyGear announces the appointment of Wade Williams to chief technology officer. Williams comes to the role with more than two decades of tech experience.
Williams' career spans multiple industries including the defense industry and the United Nations, as well as leadership roles at numerous startups and high-growth software firms. He comes to OrderMyGear after serving as chief technology officer for Paylease.
"I'm thrilled to have Wade join the OrderMyGear Team and support our mission of providing best-in-class software to our customers that help them meet and exceed their goals," says OrderMyGear CEO Dave Dutch. "Wade is known as a proven technology leader that has taken organizations and their products to the next level, and I have every confidence he'll do the same here."
As chief technology officer, Williams oversees the company's engineering and IT teams, playing a pivotal role in the company's goal of achieving $1 billion in gross merchandise value.
"I'm excited to join such a dynamic, ideas-driven team," Williams says. "OrderMyGear has already proven itself to be an industry-leading, customer-first company, and I look forward to helping them continue to raise the bar in their industry and provide value to their customers."
Williams' appointment comes as the latest high-level change at the company. In Jan. 2019, OrderMyGear named Dave Dutch as the new CEO.
For more information, visit www.ordermygear.com.