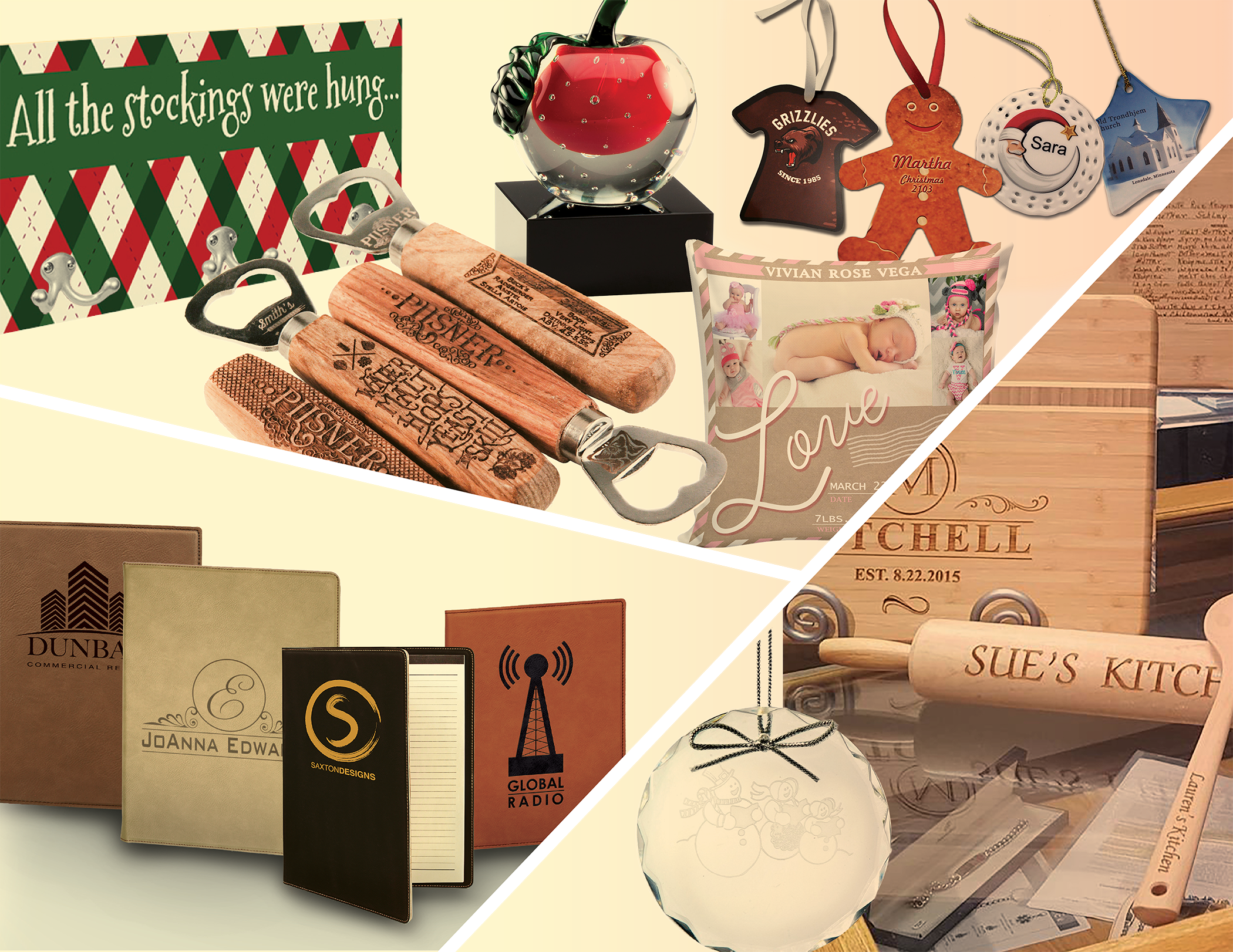 Tune in to Custom Gifts: Tap into the Holiday Market.
Custom Gifts: Tap into the Holiday Market is the title and theme of the next online Breakaway Session, which takes place Wednesday, Oct. 14, 10 a.m. to 6 p.m. ET.
This session focuses on personalization and customization sales avenues to reach corporations and individuals with custom gift products. The online event is designed to build and expand attending shops' revenue and profit opportunities in this lucrative market.
In addition to sales and marketing advice, custom gift production through engraving, sublimation, digital printing, apparel, transfers, sandcarving, the use of various substrates, and more will be front and center.
The event kicks off with a star-studded educational panel discussion—Profit Potential with Custom Gifts—featuring the former owner of Eagle's Mark Awards & Signs Bob Hagel, Braden Todd of Glassmith2, Jeremy Picker of AMB3R Creative, Wren George of WrenSong Creations, Josh Bender of Universal Woods, Gary Barker of Digital Technology Group, and Billy Willis of Rayzist Photomask.
Find online video presentations from Title Sponsors CIT and Epilog Laser and Presenting Sponsors Advertising Specialty Institute, Conde, Digital Technology Group, HP, Rayzist, STAHLS', and Trotec.
Registration for the event is free.