Features
OneAV Names Ronni Guggenheim as Group CEO
Guggenheim's resumé is a lengthy one when it comes the pro A/V and digital signage companies he has worked for and with.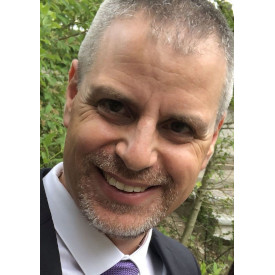 UK-based OneAV, a business-to-business technology distribution company that serves a wide range of markets, including retail, announces Ronni Guggenheim as its new CEO. With more than 20 years of executive-level expertise, Guggenheim brings extensive audio/visual and channel business leadership experience to OneAV.
Guggenheim's previous role was as general manager at Atlona, where he spent nearly five years building their global presence and global channel expansion.
"Ronni Guggenheim is an exceptional hire for OneAV's senior leadership team," says Christian Ahrens, OneAV founder. "He was the outstanding candidate best-qualified to execute the next phase of our long-term vision for the company, which includes a focus on international growth, and expanding OneAV's presence and brand visibility throughout the EMEA and APAC regions."
Guggenheim spent 10 years at Minicom Digital Signage earlier in his career. As founder and CEO, he managed and executed a merger with enQii that formed ComQi, which remains a leading global digital signage supplier. As part of growth consulting projects, Guggenheim has also held successful interim CEO and managing director roles at Barix, IHSE and Navori, establishing new business directions, technologies, sales channels, and/or vertical markets for each company.
Guggenheim's first initiative as CEO is the launch of a new business model aimed at morphing smaller AV distributors into OneAV operations. According to the company, the strategy is designed to disrupt the long-established distribution landscape, which is today dominated by a handful of main players. OneAV says its new Distribution Franchise Platform offers a complete "business-in-a-box," and brings a fresh approach to building an AV distribution business that frees partners to focus on sales and serving their dealer network and projects.