Features
New Face Joins Boxercraft Sales Team
Sarah Shifflett brings 20-plus years of experience in merchandising, strategic planning, inventory management, and the full scope of the sales process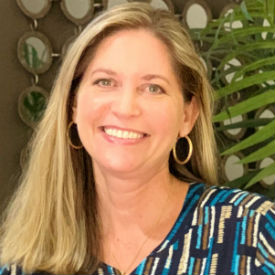 MABLETON, Ga.-Boxercraft, a manufacturer, distributor, and marketer of blank wholesale apparel and accessories, announces the hire of Sarah Shifflett as the company's new national key account sales manager.
According to an announcement on the news, Shifflett will manage all key account activities for the wholesale market.
"I have no doubt that Sarah brings the innovative outlook and talent needed to support our progressive efforts," Boxercraft CEO Shelley Foland says. Shifflet intends to leverage her existing client relationships to hit the ground running.
Before joining the Boxercraft team, Shifflett's most recent role was the director of merchandising at Heritage Sportswear, a wholesale supplier of blank apparel currently in the process of liquidation. She began her career working in customer service at Virginia T's and moved through various positions, including senior asset buyer, territory sales manager, and purchasing manager. After Heritage Sportswear acquired Virginia T's, she was named the director of merchandising for the company.
Shifflett brings 20-plus years of industry experience to her new role. Her background includes expertise in merchandising, strategic planning, inventory management, and the full scope of the sales process, from acquiring new customers to managing long-lasting client relationships.
"Boxercraft has amazing products and great potential. I'm very excited to be here," Shifflett says. "I can't wait to get out and meet our customers and provide high-value service to meet their needs."
For more information on Boxercraft, visit www.boxercraft.com.