Features
Nation's First All-Digital Airport Advertising Network Debuts at San Jose Airport
Clear Channel says the Silicon Valley airport is the perfect place to launch the first-ever all-digital airport advertising network.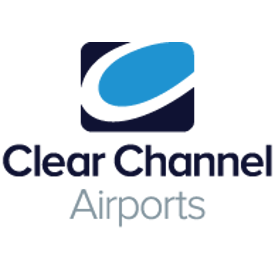 Clear Channel Airports, a subsidiary of New York City-based billboard and signage giant Clear Channel Outdoor, announces the debut of what it says will be the nation's first all-digital airport advertising network.
The company is deploying the network at the Norman Y. Mineta San Jose International Airport (SJC), which is considered the fastest-growing airport in the U.S.
CCA says it will also offer the out-of-home industry's first-to-market, integrated suite of audience planning, amplification and measurement solutions-what it calls CCO RADAR-to select advertisers at the airport.
The all-digital program includes inaugural foundation sponsors Google Cloud and Alaska Airlines and goes live this month. In a nationwide first for airport media, CCA will make the ad network available exclusively to foundation sponsors and a limited number of campaign advertisers, affording these advertisers the opportunity to engage with the more than 15 million passengers who pass through the San Jose airport annually.
"Alaska is thrilled to be a founding partner with Clear Channel Airports to help modernize the way guests interact with advertising at the San Jose Airport," says Natalie Bowman, Alaska Airlines' managing director of brand and marketing communications. "With Silicon Valley as a leading global innovation epicenter, the airport is a ripe area to target inbound and outbound flyers with cutting-edge technology solutions that will bring advertising to the forefront of the consumer experience."
In addition to SJC's foundation sponsors, other Silicon Valley leading tech brands have purchased advertising campaigns guaranteeing their messaging will run across SJC's entire network of 82 new digital screens, totaling more than 5,000 square feet of displays. The exclusive foundation sponsorships and campaign advertising programs represent an industry pivot in transacting airport media from a screen-by-screen, terminal-by-terminal or even network-by-network basis to a complete airport-wide takeover.
"With San Jose as the world's tech capital, this is the most appropriate place to launch the U.S.'s first all-digital airport advertising network," says John Moyer, senior vice president, development and operations, for Clear Channel Airports. "We've worked on this foundation sponsor strategy over the past year and SJC's team played an integral role developing the most advanced airport advertising program available in the U.S. Having tech and global giants like Google Cloud and Alaska Airlines on board to launch this industry-redefining program reflects the incredible innovation and modernization SJC can offer brands."
The nation's first all-digital advertising program at SJC also marks the first application of the company's industry-leading suite of data-driven solutions for effective planning, amplification and measurement, known as Clear Channel Outdoor RADAR. CCO RADAR leverages anonymous, aggregated mobile location data to help advertisers understand consumer mobility, behavior and campaign outcomes.