Features
National Business Media Unveils GRAPHICS PRO
National Business Media (NBM) announces the launch of a new publication, titled GRAPHICS PRO. 
Broomfield, Colorado-based National Business Media (NBM) announces the launch of a new publication, titled GRAPHICS PRO. The forthcoming publication merges A&E, Printwear, and Sign & Digital Graphics into a single, comprehensive brand.
"GRAPHICS PRO will be a significant, professional, substantive magazine and brand that stands alone as the credible source in the industry. GRAPHICS PRO accurately reflects and represents the multi-faceted graphics business of the 2020s," comments Dave Pomeroy, president of NBM. "The deep roots we have with over 30 years invested in each of our publications positions GRAPHICS PRO to go both deep and wide-covering specific products and processes but also the larger, wider opportunities that exist for all professional graphics businesses."
Pomeroy adds that the company has successfully accomplished the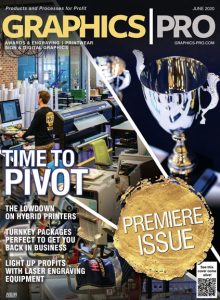 "crossover" approach for several years with THE NBM SHOW.
"Most industry businesses, 71% according to subscriber data from our readers, already reach into at least one of the other two segments of the traditionally-aligned awards/personalization, signage, and apparel decorating markets," says Pomeroy.
Along with a print magazine and website, GRAPHICS PRO will feature a daily e-newsletter where readers can get the latest industry updates, informative videos, and tips and Q&As. Additionally, the publication will offer weekly Products & Deals, other digital 'deep dives' into industry segments, special publications like WRAPS, START HERE, and more.
"This is a bold move and an important milestone," comments Bob Wieber, CEO of NBM. "I applaud this forward-thinking plan."
With the unveiling of GRAPHICS PRO, NBM announces a series of staffing changes to accommodate the transition. The changes feature a set of long-time NBM employees taking on new roles as this new magazine takes shape: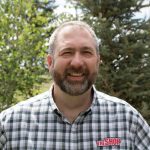 Regan Dickinson steps down from his position as the publisher for THE SHOP magazine and takes on the role of director of content. As director of content, Dickinson guides, drives, directs, and supports editorial, marketing, and art and design teams at NBM.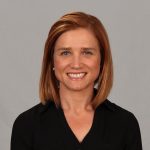 Stacy Marshall transitions to the publisher of THE SHOP magazine. Previously the publisher for Printwear magazine, Marshall takes over this role previously held by Dickinson.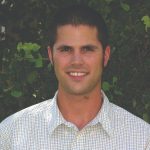 Dan Peckham assumes the role of publisher of GRAPHICS PRO. He comes to the position after serving as publisher for A&E magazine.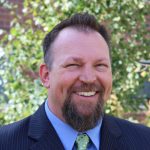 James "Ruggs" Kochevar moves to director of sales for THE NBM SHOW. Kochevar previously served as the publisher for Sign & Digital Graphics magazine.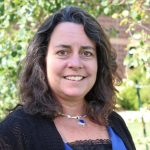 Linda Cranston has been elevated from senior art director to the manager of NBM's Creative Department. Cranston will head up the company's art and production team and oversee relationships with print vendors.
All three publications, A&E, Printwear, and Sign & Digital Graphics, will release a final print issue in May 2020, followed by the release of GRAPHICS PRO in June 2020. The new website, graphics-pro.com, launches in May 2020.