Features
Mutoh America Expands Regional Sales Team
Between the two of them, Kevin Szczerba and Gary Yacono have a half-century of experience.
Phoenix-based wide-format printer and cutter manufacturer Mutoh America announces the hiring of two new regional sales managers to oversee sales and growth in the central and northeast regions.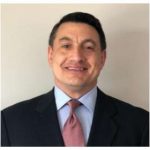 Kevin Szczerba is the new regional sales manager for the central U.S.; he'll be based in Chicago. Szczerba brings more than 30 years sales experience in various roles in the printing industry. He has worked in professional outside sales role on the manufacturing end of the business for the majority of his career but also comes with experience in a reseller sales role, selling consumables, pre- and post-press, wide-format printers and more.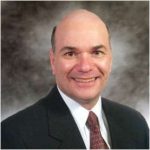 Gary Yacono is Mutoh's new regional sales manager for the northeast; he'll be based in New Jersey. Yacono spent the last four years in the wide-format industry as a channel sales rep. Prior to that he worked elsewhere within the industry doing a range of jobs over 16 years.
The two will be working under Miguel Gonzalez, director of sales for Mutoh America.
Szczerba can be reached at [email protected]; Yacono at [email protected].