Features
Monarch Color Corporation Continues 2018 Distributor Expansion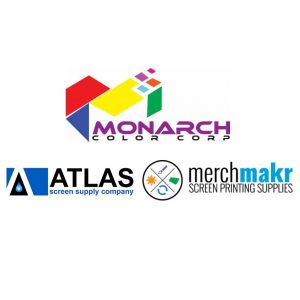 CHARLOTTE, N.C.-Monarch Color Corporation continues its distributor expansion with the addition of two more companies. The company names Atlas Screen Supply and DIY Screen Printing Supply as the latest additions to the network.
"When you have an ink that works as well as our ULT plastisol ink, for the athletic apparel market, the industry is going to take notice," says Aaron Blank, vice president of sales and distribution at Monarch. "Because we have chosen to sell our product through distribution, we feel we have a distinct advantage over those products that are sold direct from a manufacturer."
Established in 1947, Atlas Screen Supply offers wholesale supplies to the screen-printing industry from multiple locations including a headquarters in Schiller Park, Illinois. Florida-based DIY Screen Printing Supply specializes in an all-in-one screen-printing kit and has served the area since 2012.
The two additions come during a busy year for Monarch. Since January 2018, the company has added multiple distributors to its network across the U.S., most recently partnering with Anthem Screen Printing Supply in late October.
For more information, visit www.monarchcolor.com.