Features
Minuteman Press Announces Results of Independent Franchisee Survey
This is the third year Minuteman has used this independent survey company and its results have improved each year, the company says.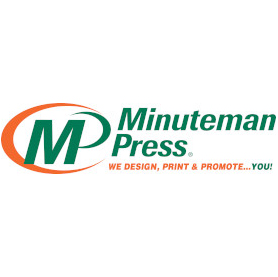 Farmingdale, New York-based franchisor Minuteman Press International announces the results of its September 2019 franchisee satisfaction survey conducted by independent franchise research firm Franchise Business Review.
The firm sent the survey to all active Minuteman franchisees in the U.S. and 184 of them responded. After analyzing the results, Franchise Business Review says that Minuteman received an overall 4.1 out of 5 on its Franchisee Satisfaction Index (FSI) rating, which measures responses across eight key categories: Training & Support, Franchise System, Leadership, Core Values, Franchisee Community, Self-Evaluation, Financial Opportunity, and General Satisfaction.
Minuteman Press ranked especially high in the Core Values category, having achieving a 4.4 out of 5 FSI rating measuring "trust, respect, honesty and integrity, and (whether or not the franchisor) cares about my success."
"This is the third time we have worked with Franchise Business Review," says Nick Titus, the company's vice president of marketing. "These independent surveys have been very beneficial to our organization in a multitude of ways. The responses we get from our owners enable us to stop problems before they even start or prevent small issues from becoming bigger challenges."
He says that Minuteman has made improvements to its system based on franchisee feedback that has been gathered through the surveys, including creating an online networking forum for franchisees and corporate staff to communicate; new marketing initiatives and programs based on suggestions from franchisees; and additions and enhancements to FLEX, its proprietary pricing and management software
"We are pleased to continue to partner with the Minuteman Press team to measure satisfaction and validation among their franchisees," says Michelle Rowan, president and chief operating officer of Franchise Business Review. "Our research with thousands of brands shows that franchise satisfaction dips when brands are experiencing growth. The (Minuteman) team is focused on support as they bring new franchisees on board. Aligning operations and development teams is the best way to establish and grow responsible and strong brands, and we congratulate (them) on the work they are doing to drive performance."
Minuteman Press International utilizes Franchise Business Review approximately every two years to conduct independent franchisee satisfaction surveys.