Features
Mimaki Australia partners with Gravotech Australia
The agreement will have Gravotech in Australia reselling Mimaki's UJF LED UV flatbed printers to complement its own laser and engraving equipment.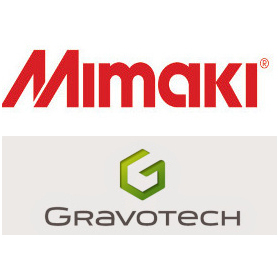 Mimaki Australia, that country's division of the Japan-based maker of wide-format inkjet printers and cutters, announces that Gravotech Australia, the Georgia-based company that makes of engraving and cutting hardware and software serving a variety of industries, has been appointed as a national reseller of a selective range of Mimaki industrial products.
The companies say as part of a global ,artnership, Gravotech Australia will resell Mimaki's UJF Series LED UV flatbed printer range to complement its own range of laser and engraving equipment.
"It is a pleasure to welcome Gravotech to the Mimaki family" says Tomomitsu Harada, managing director of Mimaki Australia. "With our extensive UJF Series product range we are looking forward to bolster sales and customer focus with this partnership."