Features
Midwest Collaborates with 3M on Print2Win Giveaway Contest
Midwest says to visit its website to find out which 3M films are eligible to get you into the contest.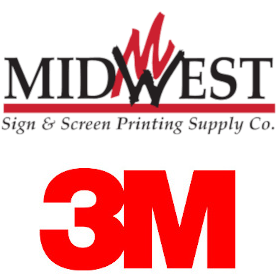 Denver-based Midwest Sign & Screen Supply Co., a full-service sign and graphics wholesaler with 10 locations around the U.S., announces a new contest in conjunction with St. Paul, Minnesota-based 3M.
The contest is called "Print2Win-3 Printers, 3 Months, 3M." Participants purchasing select 3M films and overlaminates from Midwest from now until March 31 will be eligible to win one of three Grand Prize wide-format printers, along with additional weekly prizes, including $500 Midwest eStore credits and 3M film bundles.
The grand prize printers include a Roland VG2-640, a Mimaki UCJV300-160 and an OKI M-64s. All printers can produce 3M MCS Warranty-covered graphics.
Winners will be selected weekly and announced via the Midwest website and social media channels.