Features
Meridian Opens UK Office
It's been 10 years since Meridian last expanded internationally.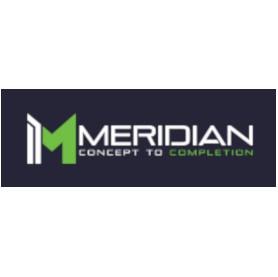 Aberdeen, North Carolina-based Meridian, a manufacturer of kiosks and digital signage solutions, has expanded internationally with a new office in the United Kingdom.
The new franchise, Meridian Digital Solutions Ltd., is based in Leicestershire-around 90 miles northwest of London, and will serve all European markets, including the UK, the company says.
"We are excited to announce our expansion into the United Kingdom," says Meridian CEO, Chris Gilder. "The launch of Meridian Digital Solutions will enable us to continue growing and better serve our international markets, especially when it comes to the UK and Europe."
Meridian opened in 1999 and has been offering American-made kiosks to a global marketplace since then. Its campus in North Carolina is home to all of the company's executive offices, manufacturing operations and research and development labs. The company says initially, all manufacturing will remain at Meridian's Aberdeen location, but its new UK office will manage all European prospecting, sales, and consulting, and will offer a limited group of its standard-model indoor and outdoor kiosks and digital signage solutions to start with, it says.
"Initially we are concentrating our efforts on tourism, hospitality, and retail," says the managing director of Meridian Digital Solutions, Andy Viner. "We will also be focusing on the locker solutions as we help companies increase the options available to their customers with 24-hour and unattended access."
This is Meridian's second international expansion. The first came a decade ago, in 2009, when Meridian acquired Canada-based King Products and Solutions which now serves as their Mzero software division which operates in Mississauga, Canada.