Features
Meridian Announces Inaugural 2019-2020 Scholarship Offerings
Both scholarships are designed to support young people entering into the field of signage and graphic design.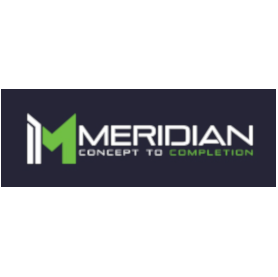 Aberdeen, North Carolina-based Meridian, a manufacturer of kiosks and digital signage solutions, and a developer of related software, announces two scholarship offerings for the 2019­-2020 school year. It's the first time that the scholarships have been offered, the company says, and the application window is now open.
The first of Meridian's two scholarships is a merit-based scholarship geared toward local high school seniors. Graduating seniors who are currently enrolled in a North Carolina high school and planning to attend a 2- or 4-year North Carolina college or university in the fall of 2019 are welcome and encouraged to apply. Applicants must be currently maintaining a minimum of a 3.0 unweighted GPA and are required to submit an essay from their choice of three different technology-related prompts.
The second of the two scholarships is open to those who are currently enrolled as full-time students in a college or university and pursuing a career in a design-related field. Applicable fields include, but are not limited to, engineering; industrial design; graphic design; architectural design; graphic arts and imaging technology; computer graphics technology; and product design. Applicants are required to submit an original design for a digital solution for their college or university campus, using the medium of their choice, as well as a short essay explaining how their campus could incorporate and benefit from their digital solution.
Submitted applications will be reviewed by a scholarship board and awarded based on overall quality, creativity, and completeness of submitted essays and digital solution designs.
"Meridian is excited to have the opportunity to give back to both students in the local community and those who represent the future of the design field," says Meridian chief business officer Christa Gilder. "Our team has been heavily involved in supporting students in the past through on-site learning opportunities, tours and internships. This is just one more way that Meridian can positively impact the next generation."
Scholarship recipients will receive a one-time award of $1,000 for use toward qualifying expenses-tuition, books, and room and board. The deadline for application submissions is April 19, 2019.
To learn more about Meridian's scholarships and to apply, interested students can click here.