Features
Memjet Names New VP of Inks and Materials
Prior to joining Memjet John Ortiz spent more than two decades at HP. Inks will be the main focus at his new job.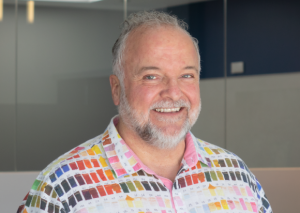 San Diego-based inkjet technology company Memjet announces that John Ortiz has joined the company as vice president of inks and materials. In this role, Ortiz will guide the strategy, development, and manufacturing of inks used in the company's VersaPass, DuraLink, and DuraFlex technologies. Ortiz will also lead the development of inks and primers used in Memjet's future technologies.
Prior to joining Memjet, Ortiz served in leadership roles at HP for more than 20 years. As director of product stewardship, he led the global product stewardship function for HP's personal systems, printing, and 3D Printing businesses. His previous leadership roles at HP focused on sustainability, environmental operations, research and development, ink development, and manufacturing.
Ortiz also held a management role at Microsoft and was a lieutenant in the U.S. Navy.
"Ink formulation is critical to the growth of digital printing and its expansion into new markets," says Len Lauer, Memjet's CEO. "John's leadership, combined with his extensive background and industry knowledge, ensures Memjet's advancements in the area of inks will service the needs of this growing market today and well into the future."