Features
MaxLite Announces Partnership with SnapCount
Retrofitting lighting fixtures is an industry worth multiple billions of dollars and it keeps growing every year.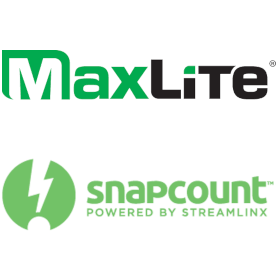 West Caldwell, New Jersey-based MaxLite, makers of energy-efficient lighting products, including LEDs, announces a partnership with Naperville, Illinois-based SnapCount, makers of lighting and energy retrofit software.
Under the agreement, MaxLite's lighting products will be featured in an exclusive solution repository within SnapCount, called SnapSource. The companies say that as a manufacturer partner within the SnapSource Product Hub, MaxLite will receive enhanced product visibility within the SnapCount platform during the user's solution selection process, and receive crucial insights into trends and usage of their products within SnapCount.
The SnapSource Product Hub enables lighting manufacturers to populate a central catalog of their products and solutions so that they are instantly available within SnapCount project quotations, a market representing thousands of lighting retrofit professionals who collectively quoted more than $3 billion in lighting retrofit projects in 2018 and are projected to top $7 billion this year, according to Streamlinx, SnapCount's parent company.
Once a quotation is set, SnapCount users can obtain direct pricing from a market partner (manufacturer, distributor or agent) and then order the products through SnapSource from their supplier to fulfill their project requirements.
"MaxLite is an innovative and well-respected lighting manufacturer that has a large following in the ESCO and retrofit community," says Jeff Seifert, StreamLinx's chief operations officer. "We look forward to providing our customers more seamless and instantaneous access to their expansive product line."