Features
Mark Cuban Invests in Campus Ink
With the investment, the screen printing company plans to invest further in helping student-athletes profit from their Name, Image, and Likeness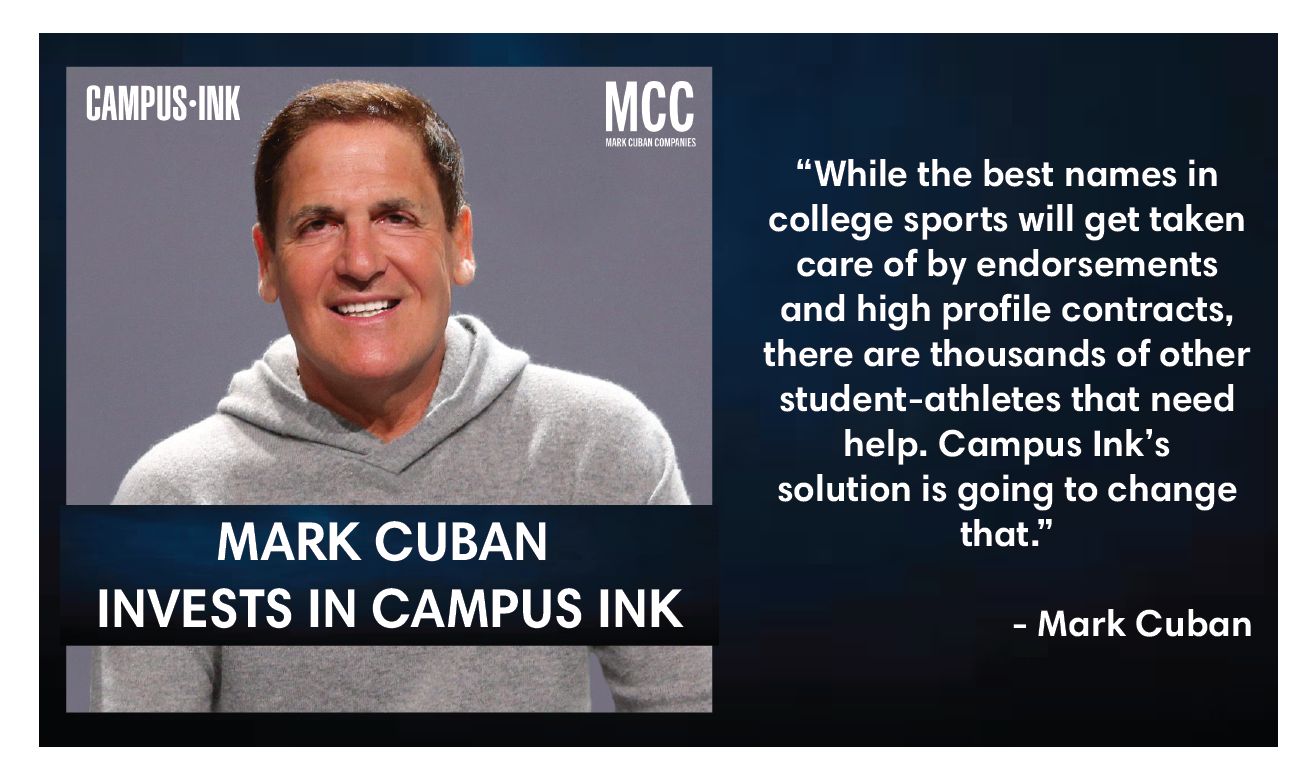 Illinois-based Campus Ink announces the completion of an investment from Mark Cuban Companies. Campus Ink, a screen printing company with locations in Champaign, Urbana, and Chicago, Illinois, says it prides itself on thinking beyond the T-shirt to elevate brands and develop and educate people.
Name, Image, Likeness
In July of 2021, the NCAA adopted the Name, Image, and Likeness (NIL) policy, which gives student-athletes the chance to monetize and use their NIL for promotional purposes. In this, Campus Ink saw an opportunity. It built a platform for University of Illinois Men's Basketball players to earn money through jersey and custom apparel sales.
And through its Student Designer Program, Campus Ink teaches college students across the country how to design, market, and sell across multiple industries and organizations.
What the investment means for student-athletes
"With Mark's investment, we will be able to expand significantly on our mission to teach college students design and sales, manage brands, and help athletes leverage their influence," Steven Farag, co-owner of Campus Ink, says. "We are passionate about empowering athletes to take control of their brand and profit from their Name, Image & Likeness through custom merchandise. Mark embodies our vision and values as a self-made entrepreneur. We're grateful for the trust he has placed in the foundation we have built."
When asked how Cuban came into the picture, Farag tells GRAPHICS PRO, "I cold emailed Mark, and he answered. That's the story!"
He adds, "Working with him is incredible. We communicate each week, and (he) offers us guidance. He has a fantastic team that gives us endless support as well."
The printing company says it has a passion for empowering student-athletes and looks forward to continuing its path to helping college athletes promote and profit from their NIL.
So far, it's made athletes at the University of Illinois more than $70,000 since opening the Locker Room in September of 2021.
"While the best names in college sports will get taken care of by endorsements and high profile contracts, there are thousands of other student-athletes that need help. Campus Ink's solution is going to change that," Cuban comments.