Features
Marabu North America Names VP of Digital US Sales
Syd Northrup has nearly two decades in the printing industry, including vast experience in digital printing.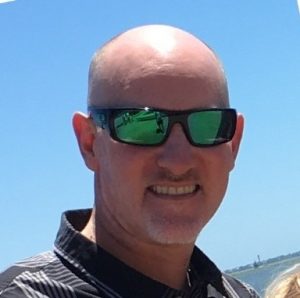 Marabu North America, Charleston, South Carolina-based maker of screen, digital and pad inks and coatings, announces the appointment of Syd Northup as vice president of sales, digital U.S. In this role, Northrup oversees sales of Marabu's digital product portfolio within the United States.
A veteran in the industry, Northrup comes to the company with more than 19 years of experience through roles such as technical sales, business ownership, and sales leadership. Before Marabu, Northrup spent 10-plus years managing the digital portfolio for Gans Ink & Supply Co. as the inkjet division director. Before Gans, Northrup spent time as a principle with Blue Wave Print and Innowave Digital Solutions-two large-format digital printing and distribution companies.
"Syd brings a wealth of experience and relationships to Marabu North America. We know he will be a tremendous resource to our company," says Bob Keller, president of Marabu North America. "My personal experience with Syd dates all the way back to some of the early years at Sawgrass Technologies, where we worked together."
"I am extremely pleased to be joining Marabu North America," says Northup. "The Marabu management team has made clear their commitment to the growth of their digital market share in the United States. I am honored to lead that effort."