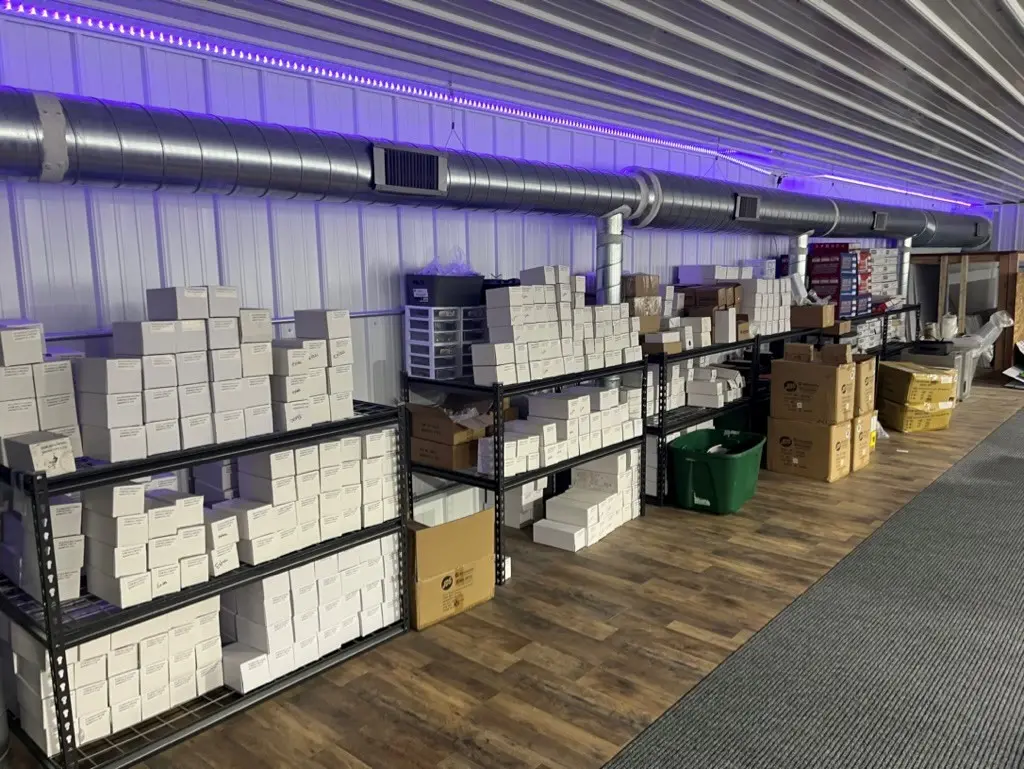 Twenty years ago, my wife and I started our company from a little 14′ by 14′ space in our home and never thought all of these years later we would employ 30 full-time staff, offer seven-plus services in-house, have two buildings to work out of, and so much more. As we grew, our customers' needs had changed, as well as our company needs.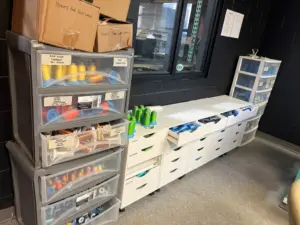 The days of opening a mom-and-pop store and just taking on what you can handle are hard to maintain these days due to several factors, but the main reason is online sales. Now anyone can order from anywhere and have their customized order shipped right to their door. So, my wife and I learned over 12 years ago we must keep innovating or expect to lose market share year after year to online companies back then that were leading online sales ahead of most, since it was not as popular to order online as it is today. Let's talk about some things business owners should be doing, no matter their size.
Space is always an issue for all companies. When we originally started from our home, we knew ahead of time we could use some of our dining room, and we had a 12′ by 12′ office out in back of our home to expand, which held us for almost our first five years in business which by then which gave us around 400 square feet to work with. At this, we were offering design, sublimation, and embroidery in-house and subbing everything else out. From there, we moved to a plaza into 650 square feet, which gave us around a third more space, but more importantly, the plaza had more room downstairs and upstairs for us to expand as needed. The new space allowed us to have our first little showroom area, and more room to purchase more heat presses for sublimation and to buy more embroidery equipment and supplies, along with me having an office with a door instead of sitting right next to the embroidery machines to design.
At this time, we also hired our first employee. During our five years at this location, we expanded next door to create a full-size showroom with hundreds of samples, which really opened our customers' eyes to what we could do for them. Then from there, year after year, we kept taking over the rest of their space upstairs. By the end, we were up to 4,000 square feet that we were working out of. Once we took on space upstairs, we took on screen printing in-house with two manual presses, a dryer, and two flash units. On top of that, we started offering rhinestones too. Now let's fast forward to over our past 10 years of growth and changes. When we bought our first building, we had 10 full-time staff. Over our past 10 years we purchased our first building of 5,400 sq. ft. and built another building this year that is 3,000 sq. ft. Our list of services has grown drastically, offering vinyl graphics, direct-to-film, online stores, fulfillment, 2D/3D laser engraving, UV laser engraving, first responder uniforms, and more. A lot of evolution occurred during these times.
During all of this, my wife and I realized to keep up with writing up orders and producing them, we needed to create structured pricing. So, for several weeks she and I worked on pricing structures together so she could help me quote orders faster, but I was also managing production by writing a production list, which was very time-consuming and slow. So, from there, she researched an online calendar system in which we could load our orders to it and organize them by machine to run each order on time. All during this time, we were researching production software that we could use to quote orders, manage production, and so much more, but back then, nothing was close to the quality or style of what we were looking for.
So, over six years ago, a friend of ours offered to help work with us to develop our own software called "PRESSV." This software at first only handled quoting and writing up orders, and then from there, handled all of our inventory, suppliers, customers, production, and more. The best part is that as we grow, the software grows with us. Every week we are adding new features and advancements. We can track who the top clients are, how much they purchase in a year, what is our error rate, how much we have in process with half-downs versus net 30 accounts, and so much more. Having our own software has been a game changer for us to help us scale our growth and set checks and balances in place, which helps take work off of our team.
Every company in our line of work has to have some type of online platform for making it easier for customers to order. As of right now, we have created and manage over 300 online stores for customers to sell products we customize for them, but then we have customers reach out to us for quotes using our website, calling us, emailing us, and stopping into our showroom to see our work in person. The key is options! Never limit yourself if you can help it. It allows you to move with the market rather than against it. Remember, online sales happen 24/7, so you can gain more orders while you sleep.
Over the years, our buying habits changed in several ways. We used to order only what we needed as we needed it with net 30 accounts and paid with checks. Now we use our Amex to pay for everything as much as possible for two reasons. One, you have a net 30 account and by using your Amex at zero percent interest, you gain an additional 30 days to pay, making it a net 60. The majority of the time, you are paid well before then, but the other bonus is you gain Amex points, which helps you cut business expenses like travel and more by using your points.
Another change in our buying habits was investing in stock for our supplies. I would look at how we would buy for a month, quarter, and year. From there, reach out and work pricing deals to buy what you can afford in bulk since you know it will sell. You will typically save a minimum of 2% to 6% at minimum and sometimes more. It reduces the amount of time wasted ordering and checking the supplies in. You also save on shipping charges, and again use your Amex to extend your payment terms and to gain points on the back end.
As you can see, these are just a few things needed, but all very important steps in order to keep up in business and maintain old and newer customers. These days if you simply coast or get comfortable, you will have more opportunities to lose your customer before you even know it has happened. So, work every day like it was your first day. Always stay hungry. Keep making moves!