Madeira USA Marks 35th Anniversary in September
Madeira USA marks its 35th anniversary this September.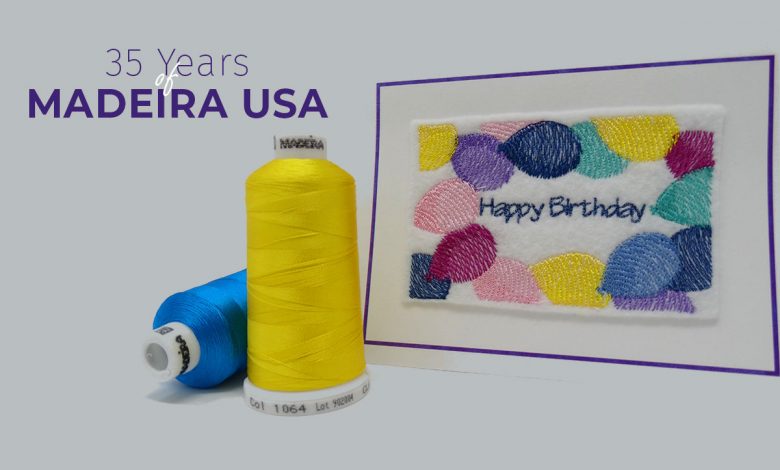 LACONIA, N.H.-Madeira USA marks its 35th anniversary this September. The company is one of many global subsidiaries of Madeira, located in Germany.
A full-scale embroidery thread supplier, the company says it attributes its longevity to a "practical, supportive approach to business." The supplier initially offered a selection of rayon, cotton, and metallic embroidery thread but has since expanded its product line to meet market demand. Other innovations like thread strong enough for commercial laundering and fire-resistant thread have since been added to the lineup. Madeira also continues to expand its offerings in the realm of backings and toppings for a wide variety of applications. Currently, the company says it carries roughly 30 different backings and toppings.
"We made a practice, over the years of understanding the needs and buying habits of all sizes of customers, both high and low volume," explains Shirley Clark, president of Madeira USA. "Whether it's explaining to a single-head embroiderer how to master metallic thread, or going above and beyond to deliver the goods to a large volume contractor trying to make a deadline, or simply providing the ability to order 24/7 on our website, the quality of our thread and the dependability of our service have impressed the industry over the years."
Globally, Madeira operates hubs in Europe, Africa, and Asia, along with its New Hampshire-based location. This year also marks the centennial anniversary of the company's main location in Friedburg, Germany.
For more information, www.madeirausa.com.