Features
Madeira USA Launches New Website
Madeira USA announces the launch of a newly designed website.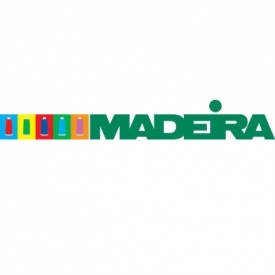 LACONIA, N.H.-Madeira USA announces the launch of a newly designed website. The new site offers users educational videos, webinars, Pantone color matching, online shopping and a wish list feature for future orders.
"We are in contact with our customers in so many ways," explains Shirley Clark, president of Madeira USA. "When it came time to redesign our existing website, we knew exactly in which areas to concentrate."
Clark adds that Madeira customer representatives provide phone service from 8:00 am-8:00 pm EST and an online chat is available for all users. All 14 of the company's branch locations also offer order pickup.
"In building relationships with our customers, we listen to their needs and respond wherever we are able," stresses Clark. "In planning the new website, the overwhelming request was for speed. We believe we can provide that now, along with a website that is intuitive, informational and attractive."
In addition to an updated look and design, the new website features a redesigned Specialty Test Design section with free, downloadable designs that are digitized specifically for various specialty threads. The company also provides a new website section dedicated to semi-professional embroiderers. The new section offers "smaller put-ups of backing and bobbins for embroiderers who do not face the volume of work that commercial embroiderers do," explains the company.
To view the site, visit www.madeirausa.com.