Features
LogoJET Announces Two Company Promotions
Jody Hadley and Daniel Tobon move up in the company from their previous roles.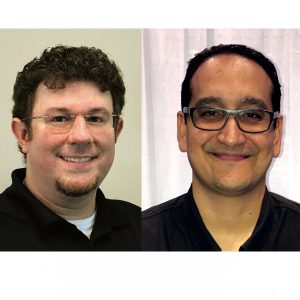 LogoJET announces the promotions of Jody Hadley to production supervisor and Daniel Tobon to director of technology solutions.
Hadley has been with LogoJET for the past three years, beginning as a print specialist and expanding into technical support. In his new role, he is responsible for overseeing and organizing the printers, staff, and processes of the production team. "His background in fine art makes him a natural fit for production supervisor," LogoJET CEO and president, Susan Cox.
Tobon originally joined LogoJET's team as a technical specialist. Cox adds, "His solution-oriented approach will allow him to bridge the gap between product development and the technical support team to create a greater opportunity for them to function as a cohesive unit."