Features
Colorado Print Shop Helps Rural Communities Fight COVID-19 Spike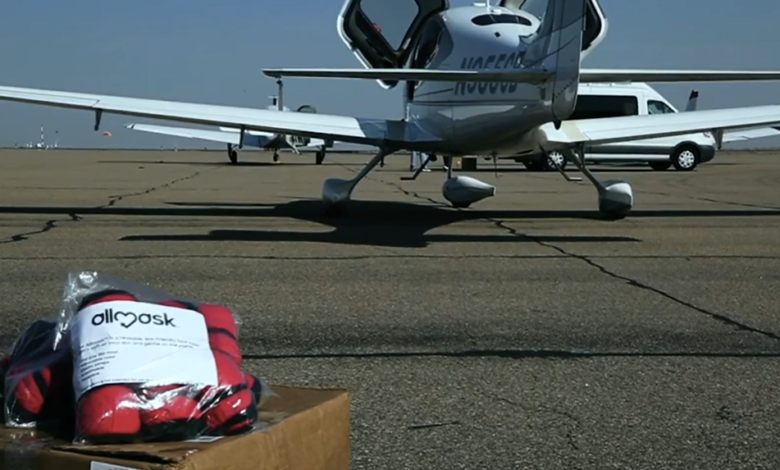 Superior Ink, a Denver, Colorado-based screen printing company, launches the Covering Colorado campaign and partners with nonprofit Project C.U.R.E. to help raise funds and reusable PPE for COVID-19 prevention in underserved Colorado communities through the sale of T-shirts and masks.
Dominic Rosacci, the owner of Superior Ink and one of the founders of Allmade Apparel, a sustainable apparel manufacturer, launches the Covering Colorado campaign after feeling compelled to help when he found out about the need.
Colorado saw its second-highest daily death toll from COVID-19 the week of Nov. 30. An article posted on Dec. 3 by Colorado Public Radio stated that due to Colorado's recent population growth, the pandemic surge, and a staff shortage out with COVID-19 quarantine restrictions, hospital bed capacity is at an all-time high across the board.
"We have hospitals, especially in some of the more rural or more remote areas that are not generally full, that are absolutely full right now," says Julie Lonborg, spokeswoman for the Colorado Hospital Association.
This is where the business and nonprofit community have stepped up to help. Kimberly Montejano, an Infection Preventionist in rural La Junta, Colorado, said during a recent PPE delivery from Project C.U.R.E. that the community's support has been pivotal amid the high demand and constrained supply chain and budgets of rural hospitals. ​
"Not only are T-shirts a great way to raise money, but by providing needed areas with high-quality and eco-friendly reusable PPE, we help the fight of the spread and help maintain the beautiful environment we all love about Colorado," explains Rosacci.
Each eco-friendly T-shirt or mask package purchase made on the campaign's website​ donates funds directly to Project C.U.R.E. to help collect and distribute PPE. Simultaneously, purchases help donate eco-friendly and reusable PPE to the rural communities and healthcare workers that need them most.
"Our goal is to raise $100,000 and donate 20,000 masks," says Rosacci. "We can't do it without the support and storytelling of the Colorado community."