Features
Lifestyle Apparel Brand Steps into NFT Market
In partnership with Fanaply, Official League offers NFTs for the first time
Official League, a lifestyle apparel brand for sports fans, announces its second release of limited-edition hat designs, including its first major league and international teams. Additionally, for the first time, Official League offers limited NFTs for purchase in partnership with Fanaply, a developer of NFTs in sports, music, and entertainment.
The second of these monthly product drops will feature new hat designs and NFTs for the following teams across baseball, hockey, and rugby:
Da Beauty League
Dallas Jackals
Maryland Black Bears
Sydney Blue Sox
According to the company, the drop represents the first Major League Rugby team, the Dallas Jackals, the Maryland Black Bears hockey team, the first league partnership with Da Beauty League, a summer hockey league with top NHL and NCAA players, and the first international sports team, Sydney Blue Sox professional baseball team from Australia.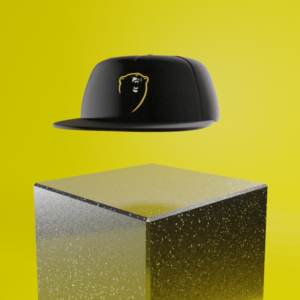 "Our goal is to make your favorite hat that has an amazing story to tell," says Alan Miller, president of Official League. "These teams and leagues are the fabric of our communities, and we are incredibly proud to collaborate with them."
Hat and NFT drops
Each hat is hand-numbered in the USA between 1-100 to represent the rarity of the opportunity to own these limited-edition designs. The first 10 hats in each series were available on March 8 — the remaining 90 items of each hat will be available via public drawing. There will only be 10 NFTs available for purchase, at $30 each.
According to Official League, each month, it will partner with four teams from all different sports to create and launch 100 units of each team's uniquely designed hats available for purchase for $44, with apparel releases coming later this year.
Additional sports teams will be announced monthly at the company's website and on social media.