Features
Let's Talk Shop: Learn to Succeed in Wraps
Wrap training sources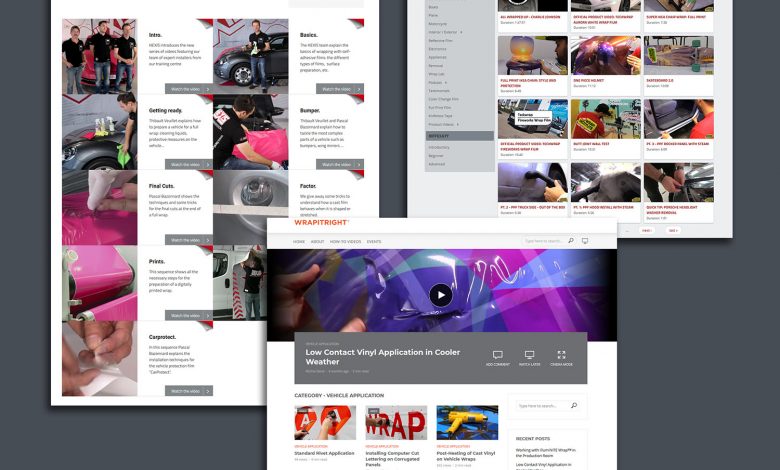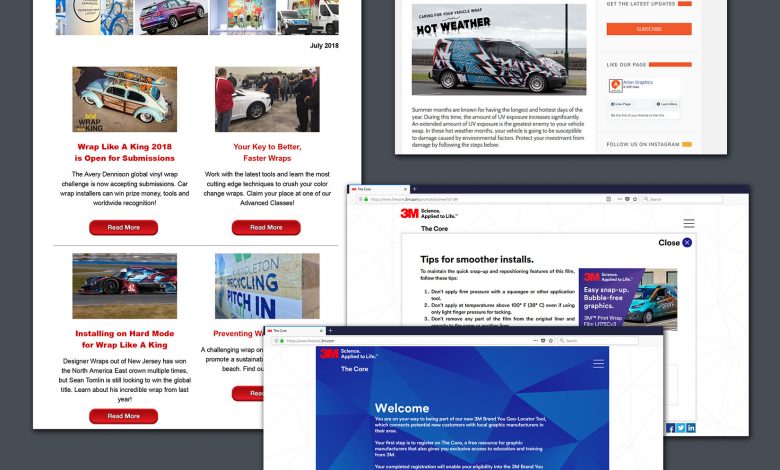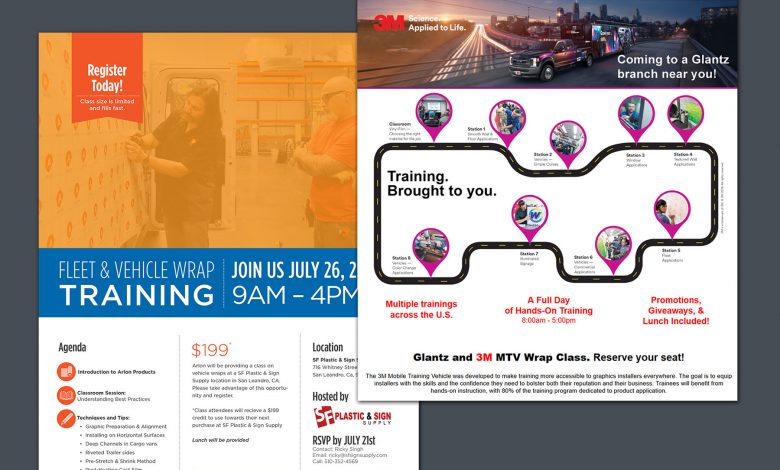 This article is from our older website archives. Some content may not be formatted or attributed properly. Please
Contact Us
if you feel it needs to be corrected. Thank you.
To wrap vehicles properly it's best to get formal training where you learn what material to use for different applications, the tools involved, proper surface preparation and post-wrap finishing. There are many, many tips and tricks that can really only be learned by hands-on practice, which makes in-person training so valuable.
Getting the right training will make you a more efficient installer who can produce a higher-quality finished product. Training is offered in a few different ways and choosing the right program for you depends on your current experience level and what your end goals are.
Getting Started
If you're just getting into vehicle wrapping and are curious about the machines, material options, tools, application techniques and wrap marketing and workflow then sign industry conventions, seminar training and exhibit hall demonstrations are a great place to start. Here you can talk one-on-one with industry experts and fellow wrap installers.
Another option to get you started is supplier-sponsored training. Typically the training is held on-site at one of the supplier's locations and a team of trainers are brought in from a major manufacturer.
3M now has a 40-foot trailer that is outfitted to provide on-site training on architectural films and vehicle graphics. 3M Authorized Trainers provide hands-on instruction of install techniques in small class sizes. The 3M trailer is touring the country, connecting with installers through their local supplier branch.
Another of our local suppliers is hosting a similar program from Arlon. Again, it's a smaller class size taught by Arlon trainers where they provide both classroom and hands-on training covering techniques and wrap tips as well as post-application guidelines.
Most of these training opportunities are one-day classes, offered at a local supplier branch, making this a convenient way to get introduced to wrap training. Costs for the training vary but typically include tools, vinyl samples, discount credits and lunch.
In Depth
If you feel like wraps is something that you want to pursue, then more extensive training is important. 3M, Avery Dennison, Arlon, Hexis, ORAFOL and many other major manufacturers offer in-depth training classes. Previous experience is often recommended but Beginner and Advanced classes are typically offered.
I attended a 3M Advanced Installer training class offered through Wrapix Academy in Burbank, California, a couple years ago. The training course was a combination of classroom instruction and hands-on practice that extended over three days, with a five-day option as well. The class sizes are very small with an instructor available during the hands-on practice to offer suggestions.
Another class I plan to attend soon is Avery Dennison's training course that was developed by Justin Pate. These two-day classes are offered around the country. The Basic/Intermediate classes focus on a variety of applications including full-print vehicle wraps, color-change wraps, floors, walls and windows.
Avery Dennison's Advance class covers color-change wraps using Supreme Wrapping films in a variety of finishes and textures. Techniques learned will speed installation times and up the quality of your installs.
Certification
Once you take the training portion of these in-depth classes you can also choose to undergo testing to become certified. The testing is rigorous and is offered over one or two days depending on the test you're taking. Certification isn't necessary to be a great wrap installer but it does come with its benefits.
Completing the training itself is an accomplishment but challenging yourself to go for certification also gives you a sense of confidence. A great installer should be confident in their abilities. Certification also gives you the right to use logos that indicate your level of expertise; these logos can be applied to your shop window and added to any print advertising. This helps give your customers some extra confidence in your abilities and experience-especially if they have never given you work before.
The 3M Preferred Graphics Installer test that I took combined both a written test and hands-on testing and was completed over two days. There were multiple timed stations that involved wrapping a bumper, fender, doors and window on a curvy Chevy HHR. The test also involves wrapping a Sprinter door, textured and smooth walls, a corrugated wall and floor graphics.
Avery Dennison's certification test is a four-hour exam that is offered following the Advanced training class. This test has five sections that cover installation on a hood, door/window and fender, as well as a cutting test and a written exam.
Online
If it's difficult for you to get away to a training course, or you're wanting to continue your training year-round, then online sources are a great option. Most major manufacturers have excellent information-packed websites that include quality videos on a variety of topics.
On manufacturer online sites, these videos will cover their specific film types and application as it pertains to the film's characteristics. Installation on specific parts, wrap tools, heat tips, surface prep and a variety of other topics are covered.
The Wrap Institute is another great source for videos and information. Founded by Justin Pate and Scott Bechtel, The Wrap Institute's slogan "Never Stop Learning," is a great reminder of both the available information out there and why it's so important to continue your education.
The videos offered in the site are packed with information and tips that cover unique applications, surface preparation, film types, Knifeless tape, wrap tools and a variety of techniques. Watching one video soon leads to 10 videos and your arsenal of wrap tricks has multiplied.
Resources
Wrap training isn't just a one-time class you take or test you pass. It's an ongoing choice to learn about media options, develop new tricks, participate in online discussions, watch more videos or read a new article.
3M's The Core, Avery Dennison's Works and Arlon's Hub are just a few resources offered by major manufacturers that provide ongoing industry news. These sources give you access to wrap industry information that is current and relevant. Sign up for manufacturer newsletters and follow them on social media and the information will arrive in your inbox.
WRAPS and Sign & Digital Graphics magazines also put out newsletters with links to industry news. Training course schedules, new videos and links to articles you may have missed remind you to click and learn.