Features
Laser Special Effects on Glass Using a Paper Towel
Explore the decorating technique for a clear, white engraved effect.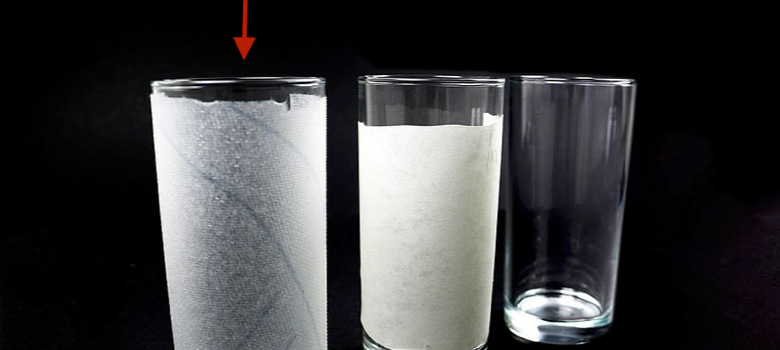 Using a moist paper towel helps prevent the engraving area from becoming rough, and leads to a clear, white effect.
Before you start engraving, apply a moist single-layer paper towel to the glass. Make sure there are no air bubbles or overlaps. This would affect the engraved image. Then, switch the Air Assist to 'Off' to avoid premature drying of the paper during engraving.
After engraving, the residue easily wipes off, and the engraving area is cleaned.
-Josh Stephens, Trotec Laser