Features
Lamin-8 Spices Up Mexican Restaurant with Wall Graphics
The print shop used Drytac ReTac Smooth 75 polymeric PVC film, a matte laminate, and an Epson SureColor printer for the job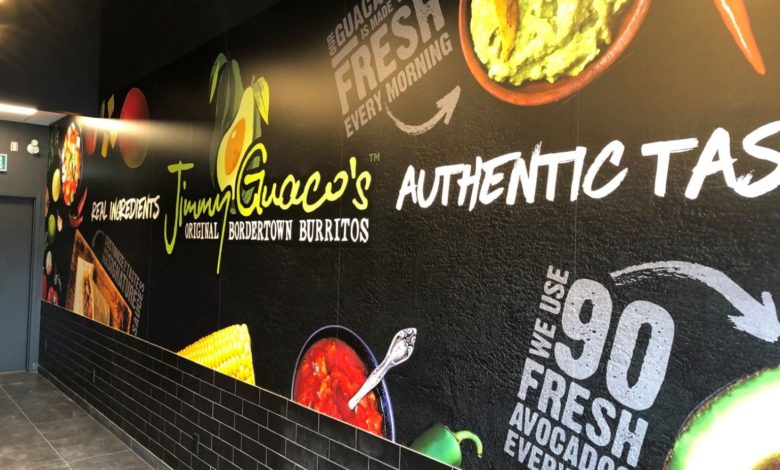 Digital printing and fine art finishing business Lamin-8 Services recently completed a wall graphics project for Mexican restaurant chain Jimmy Guaco's.
Toronto-based Lamin-8 was contacted by Jimmy Guaco's to create interior graphics that displayed some of the authentic Mexican dishes the restaurant offers. As many of the featured foods were very bright in color, Lamin-8 wanted to ensure the final print effectively captured the colors to grab the attention of diners and passers-by.
The print shop opted for Drytac ReTac Smooth 75 polymeric PVC film with a matte laminate for the job. The film can be printed using eco-solvent, latex, and UV technologies, and Lamin-8 used its Epson SureColor SC-S80670 device to print the graphics.
"We have been working with Drytac for more than two decades, using their laminating films and other products on a wide range of printed work," says Michael Isaacs, president of Lamin-8. "With so much knowledge of Drytac films, we quickly identified that Drytac ReTac Smooth 75 was the best film for this job."
Having worked with the film company for years, Isaacs has developed a strong relationship with Dennis LeBlanc, territory sales manager for Drytac in Eastern Canada.
"Knowing Dennis for many years and having the ability to discuss each project if needed is a huge benefit in deciding which product to use," concludes Isaacs.