Features
Join Sublimation101 for a June Open House
Sublimation101 headquarters are open June 27-29 for a free event featuring hands-on training, demonstrations, and more.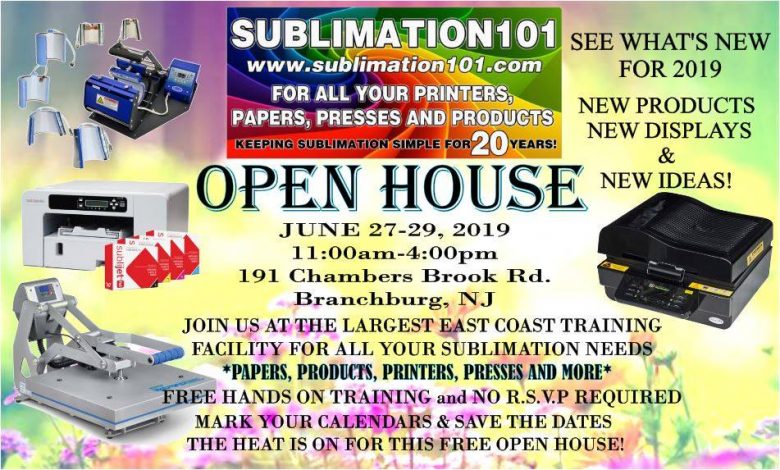 Sublimation101 will host an open house on June 27-29 from 11 a.m. to 4 p.m. at company headquarters, 191 Chambers Brook Rd, Branchburg, New Jersey. The open house features demonstrations and hands-on displays, along with seminars for sublimation and general business advice.
According to Michael Kaminsky, CFO of Sublimation101, attendees will see what's new for the 2019 sublimation summer season along with a sneak peek at holiday items. "They get a hands-on feel for sublimation printing and pressing," states Kaminsky.
Seminar topics include how to print for proper sublimation, different times required for various substrates, and more. Sublimated items will be available for attendees to take home.
The open house is free to attend and no RSVP required.
For more information, visit the event page here.