Features
Johnson Plastics Plus and Sawgrass Present: Sublimation Solutions LIVE! Webinar
Register now for the free webinar on June 13th.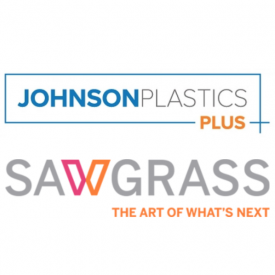 Johnson Plastics Plus and Sawgrass will host a webinar titled, "Sublimation Solutions LIVE!" on June 13th at 4 p.m. (EST). The session gives viewers the opportunity to ask questions of some of the sublimation experts in the industry; you can submit questions live or ahead of time.
The webinar is led by Jimmy Lamb from Sawgrass with the help of Steve Stallard from Johnson Plastics Plus.
It's free to tune in, but registration is required. For those that miss the webinar, the recording will be available afterward on the Johnson Plastics Plus website.
Register for the webinar here. To learn more about other upcoming webinars, visit www.jpplus.com/workshops.