Features
Johnson Plastics Plus and Sawgrass Partner for CreativeStudio Webinar
The webinar takes place on Thursday, April 11 at 4 p.m. EST.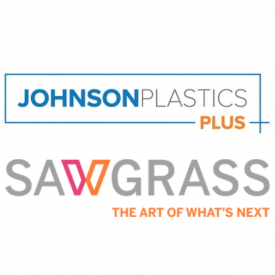 Johnson Plastics Plus and Sawgrass partner once again for an informational webinar entitled "CreativeStudio – Sublimation Graphics Made Easy" on Thursday, April 11 at 4 p.m. EST. Tune in for a live demonstration of the features of this graphic design tool and learn about what's new for 2020.
CreativeStudio is Sawgrass' online designer, available exclusively with the Virtuoso Product Decorating System. Jimmy Lamb, Sawgrass education manager, will lead the webinar. Lamb will cover how to quickly and easily produce great-looking artwork from virtually any computer, tablet, or phone that is connected to the internet, according to the company.
It is free to watch, but registration is required. Viewers who tune in will also receive a special promo code for purchases off CreativePass+. If you miss the webinar, the recording will be available on the Johnson Plastics Plus website.
"JPPlus is a fan of Sawgrass' Creative Studio software," explains Mike Johnson, president of Johnson Plastics Plus. "It helps our customers save time and money by utilizing CreativeStudio's collection of more than 13,000 images and graphics that are fully licensed for commercial use."
Register for the webinar here. For information on upcoming workshops and webinars, visit www.johnsonplastics.com/workshops.