Features
Johnson Plastics Plus and Sawgrass Hold Holiday Market Webinar
Tune in to this free event to get some tips on how your shop can make the most of this profitable time of year.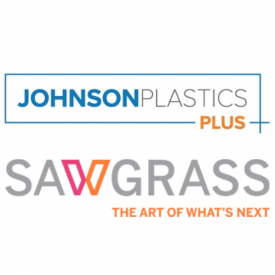 Burnsville, Minnesota-based Johnson Plastics Plus, a distributor of rotary and laser engraving materials and supplies, and Mount Pleasant, South Carolina-based dye sublimation company Sawgrass Technologies will hold a webinar entitled, "Making Money with Sublimation-Create a Holiday Market Program" on Tuesday, September 24, at 4 p.m. Eastern Time. This session focuses on product ideas and marketing messages aimed at that special time of year.
"The Christmas holiday season is one of the most profitable times of the year," according to Johnson Plastics Plus. "Now is the perfect time to start planning on how you can cash in."
Jimmy Lamb, Sawgrass education manager, and Steve Stallard, Johnson Plastics Plus digital printing product manager, will lead the webinar.