Features
Johnson Plastics Plus and Sawgrass Hold a Pro Photo Market Webinar
The session on November 21 focuses on ways to expand sublimation profits without breaking the bank.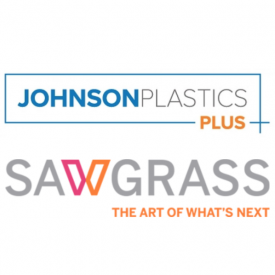 Steve Stallard of Johnson Plastics Plus and Jimmy Lamb of Sawgrass will lead a free webinar entitled, "Making Money with Sublimation – The Pro Photo Market" on Thursday, November 21 at 4 p.m. (EST). This session will focus on ways to expand profits without blowing your bank account.
According to Johnson Plastics Plus, it will be a fast-paced, information-packed session. Attendees will learn how to produce sublimated products, what to charge, and how to market items such as custom cell phone covers, promotional products, plaques and awards, personalized gifts, apparel, signage, and more.
The learning objectives for this webinar include:
What sublimation is and how it works
The range of profitable products that can be produced
How to maximize margins through product positioning
Following the webinar, the recording, along with other past webinars, will be available on the Johnson Plastics Plus website.
Click here to register for the webinar. To find out more about other upcoming webinars and events, visit www.jpplus.com/news-and-events/.