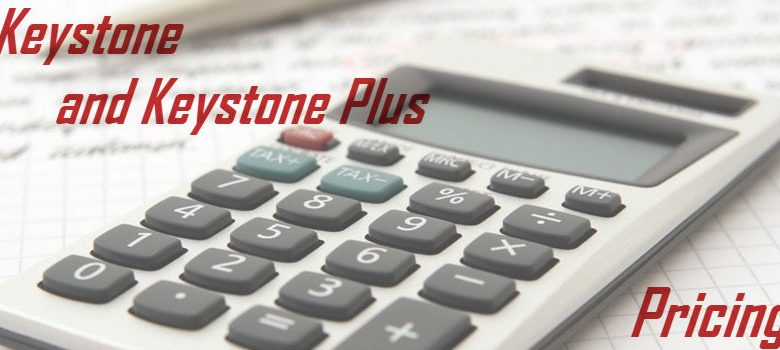 Keystone pricing, or keystoning, is a method of pricing embroidery jobs that embroidery and monogram shop owners often use. It's supported across the board by most of the wholesale apparel distributors in the U.S.
Keystone pricing is an easy-to-use retail pricing strategy where the end price is simply set at twice the wholesale cost.
Embroidery business owners and operators are typically entitled to wholesale pricing from any company they buy their blank garments from.
Wholesale companies are not set up to deal with retail traffic. They have a business model that focuses on selling to you and other retail shops who need blank apparel quickly. These wholesale companies often print their catalogs at keystone price (twice the price you pay) so it provides you with a starting point, which includes costs and profits when dealing with the end buyer.
The embroidery business owner can simply look at the price in the catalog and even show the pricing to the end customer. The shop owner already knows a fair profit is built into the price.
You will often start with the keystone embroidery prices and add an extra fixed price to cover the cost of the specific embellishment. Other shops prefer to use cost-per-thousand stitches on top of the keystone price. This is what I'm calling keystone plus. Not to mention, an extra cost above doubles the wholesale cost.
Both are legitimate add-ons above the keystone price.
Example:
Polo shirt catalog price =$24.50 (customer sees this price as a starting point)
Wholesale price = $12.25 (catalog price – embroidery or monogramming business pays this, plus shipping)
Business Tip: If you stick with one supplier for multiple orders, you can often purchase enough to receive free shipping.
Retail Pricing = $29.95 (full catalog price plus a set price for embellishment; $5.45 in this case)
Gross Profit = $29.95 – $12.25 or $17.70 per item.
Net Profit = $17.70 per item – fixed costs % and any remaining variable costs
Keystone pricing via a catalog tends to eliminate negotiation on the part of the customer. It's clear to them that a great effort has been made to put the catalog together, so they figure the pricing must be accurate and non-negotiable.
Printing catalogs like this works to the benefit of embroidery business owners because they need to do little to justify their price to the end buyer.
However, keep in mind that this method is only a starting point. As the wholesale cost of the item increases (say brand-name polos and expensive dress shirts) then keystone and keystone plus pricing can get quite high.
Often, competitors use other pricing models to justify bidding larger jobs at lower prices. When using this method, it's important to keep the pricing conversation open with the customer and get feedback on how you're pricing is holding up against the competition.
To find out where you stand, don't be afraid to ask the customer what they are paying.
Re-examine this method if one of your other embroidery cost methods or your competition indicates this method is too high for a specific job. Be flexible.
Find Rumbaugh's tips for breaking down goals and understanding costs, here. Check back in the coming week for more embroidery pricing methods.