Features
JDS Rolls Out Early 2019 Promotions and New Hires
JDS Industries announces multiple new hires and promotions for early 2019.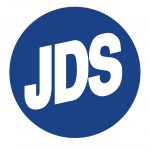 SIOUX FALLS, S.D.-JDS Industries announces multiple new hires and promotions for early 2019. The appointments feature eight total employees.
Promotions and new hires at the company include:
Cliff Chandler as digital media specialist. Chandler comes to the role with extensive experience in digital media, advertising, promotions, and photojournalism. In his position, Chandler is responsible for JDS' social media networks and growing the company's product awareness.
Lisa Ellston moves to sublimation supervisor. Ellston holds more than seven years of experience with JDS, previously serving as sublimation specialist.
"(Ellston) has played an integral role in the success of the sublimation department and brings education and experience to the position," says JDS. "She had deep knowledge of products and equipment and is responsible for making the videos on the JDS YouTube channel."
In her new role, Ellston heads up company's sublimation team. Ellston is also responsible for offering graphic design technical support and advice on products, equipment, and software.
Jericha Phelps is the company's new graphic design supervisor. Phelps moves to the role after serving as senior graphic designer for the company. In her new position, Phelps oversees the graphic design team and coordinates with Ellston as well as the company's trade show manager to "ensure all projects are in sync," according to the JDS.
Colin VanLint transitions to sign specialist. VanLint moves to the position after serving as sublimation specialist since 2015. He holds a background in large-format printing, as well as computer and printer technician experience.
In the warehouse division, JDS names Duane Johnson as the company's new warehouse operations manager and promotes Bill Ambroz to warehouse operations director. Johnson has an extensive background in the management of personnel, resources, and inventory, as well as planning and logistics in the retail and order fulfillment arenas. As operations manager, Johnson oversees all 14 nationwide JDS Warehouses and their employees. Ambroz's tenure with JDS dates back to 2016, and he also holds a background in warehousing, distribution, logistics, and management of distribution centers.
The company also appoints Stacy Benning and Jared Truman as marketing sublimation specialists. Truman and Benning collaborate with the rest of JDS' sublimation department to provide free graphic design technical assistance and advice on JDS products, equipment, and software.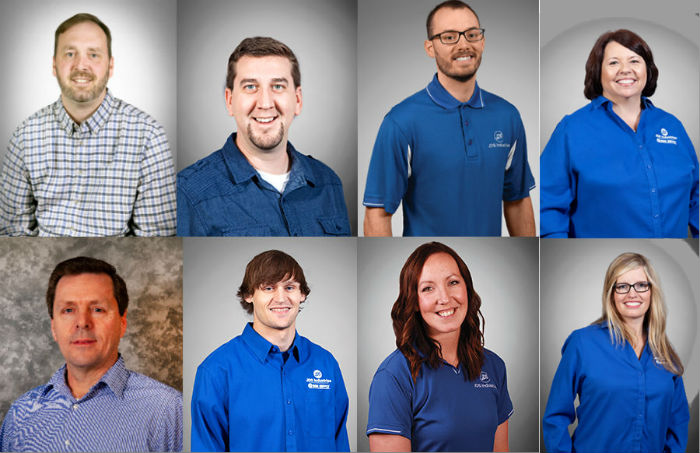 From top left: Ambroz, Chandler, VanLint, Ellston, Johnson, Truman, Phelps, and Benning. (Images courtesy JDS Industries) 
For more information, visit https://www.jdsindustries.com.