Features
Japan's Toray Industries Recognized for its Water Protection Initiatives
This is Toray's first time on this list, but it has been setting and achieving water conservation-related goals for some time.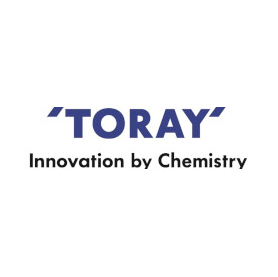 Tokyo-based Toray Industries, a global chemical manufacturing firm that makes products for a wide variety of industries, including specialty films for the graphics market, announces that it has been recognized for its water conservation and protection practices.
According to Toray, the UK-based Carbon Disclosure Project, a global organization that encourages corporations to report on the environmental impacts of their practices, has included it for the first time in the nonprofit's "Water Security A List"-the group's highest honor in the water conservation category.
Toray says the recognition reflects its ongoing initiatives to help safeguard water resources, including its practice of setting and reaching specific targets in that regard.
According to the CDP, climate change has resulted in irregular rainfalls, aridification and increasingly dire water shortages worldwide, which is why water use is an important metric to study. The group adds that access to water and sanitation for all is also one of the United Nations' Sustainable Development Goals.
Toray Group says it has done much to alleviate water shortages around the world by developing and supplying desalination and other water treatment technologies as part of its Toray Group Sustainability Vision
Toray's U.S. subsidiary, called Toray Plastics America, makes specialty films for the graphics market and is headquartered in Kingstown, Rhode Island, with another facility in Front Royal, Virginia.