Features
Case Study: Jamaica Blueprint Upgrades UV Print System, Capitalizes on New Revenue Streams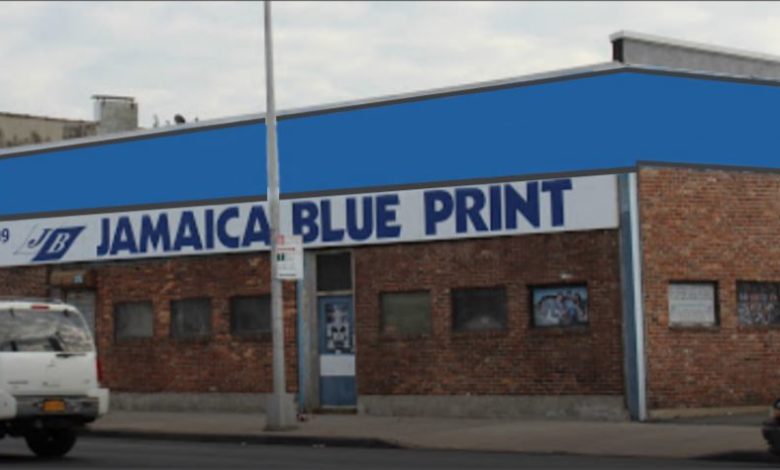 Located in Jamaica, New York, Jamaica Blueprint/Central Blueprint is a family business owned and operated by Corky, Michael, and Peter Shaw, with more than 50 years in business.
Jamaica Blue/Central Blueprint considers itself to be a small to midsize operation, according to Michael. It focuses on the print needs of its customers within the AEC (architecture, engineering, construction) marketplace(s). It's cautious about expanding its print capacity/offerings because it's print-centric rather than equipment-centric.
"Jamaica Blueprint is very much reactionary. We don't create the demand. Many of our friends in the PSP industry are very good at creating demand for their products or services, not always us," Michael says. "We wait for the demand to reach us. We don't have expansive sales teams and telemarketers. We don't use social media. Maybe we have been too cautious at times, not generating the additional revenue flow because we are so cautious."
In 2013, New York City modified a building department ruling regarding job signage from a simple display of permits to more informational signage supplemented with different project data. New York City also mandated OSHA training signage be printed in each language of the resident workforce.
In 2013, Jamaica Blueprint purchased an HP latex roll-to-roll printer. The cost of investment was not substantial, and it ended up opening up market opportunities.
Michael says the shop's plan was to stay within its existing customer base and grow its services. Initially, the shop printed the signage on adhesive-backed vinyl and applied the vinyl print to rigid fencing, but more and more customers asked to mount the vinyl to coroplast. This gave the shop its start. Its initial goal was exceptionally low, to produce at least one job site sign per week or four per month from its latex printer.
The shop first struggled with the graphic art setup component—when to hire a freelancer, train existing staff, or hire new talent can be a tough call. Jamaica Blueprint began to realize that it could leverage its knowledge and skillset and created four standard templates it could use to plug in project variables. By taking this approach, the shop eliminated the need for dedicated graphic art services.
Four basic templates made the shop operational, each one reflecting a different aspect of a construction site: demo, residential, commercial, and mixed-use.
In 2015, the shop realized it needed to print directly to rigid substrates, but the new equipment marketplace wasn't exactly within the budget. The shop ended up finding an "old and tired" HP Colorspan hybrid printer, explains Michael. He says it took more than 1 hour to produce one 4′ X 8′ board. Although challenging, Michael says the shop learned a lot from that printer. He learned about UV technology and what made these printers different than the ink technology he was familiar with.
"Our experience with the Colorspan gave us a great leg up when we decided to go with a refurbished CET 250h printer from National/AZON. This was the right printer just at the right time. We took our training wheels off and hit the ground running. The CET printer increased our board printing speed by a factor of six-plus, it now took under 9 minutes per board," he says.
Michael stresses how much of a time-savings direct-to-substrate printing is. "On busy days we run about 5 hours of printing time. Finishing is very time consuming, so ultimately automation will become the key. Now we spend more time cutting than printing. Our growing volume dictates that a digital flatbed cutter will be our next investment."
Digital cutting is the shop's next automated way to save on time and money, plus it would give Jamaica Blueprint the ability to take on more complex cutting jobs.
The Pandemic and New Opportunities
"This moment in time has been a shot in the arm for us," says Michael. "Our advancement in printing capacity with the CET 250h has allowed us to react better and faster in an on-demand way. The construction job site, because of the pandemic, is required to have signage related to worker protection and COVID-19 prevention. Much of the signage in the pandemic era is impulse purchases."
Being a brick and mortar business, Jamaica Blueprint wants customers to walk out of the store with a solution. Many of its customers are overly cautious, and they purchase more than they need. With worker safety and COVID-19 safety precautions, construction sites in the Queens area are increasingly scrutinized by OSHA and the DOB, according to Michael. "Construction stop-work orders cost thousands of dollars, so spending a few hundred dollars on signs versus thousands on a stop-work order is worth the risk."
Because of the upgrade the shop made, it's able to produce signs fast and in a cost-effective way amid the pandemic, when customers are adding virus signage. It keeps customer files, which makes it easy when recreating a sign.
"We quickly moved from printing four boards a month to 25 boards per month," says Michael. "That does not include any of the COVID-19 signs or OSHA signs. Then, we went to 50 boards and on to 100 boards per month. And in July, we ordered a total of 200 boards."
He adds that COVID-19 signage isn't going anywhere, expecting it to be incorporated into construction sites in the future.
"I wish we started this journey earlier, but we didn't have the capacity or the foresight to begin earlier. We waited for the demand to build," Michael concludes. "This is a great money maker for us."