Features
Is the Memorial Market Right for Your Business?
Cheryl Loban of JDS Industries shares a glimpse of what you can create for the memorial market in this feature from the May '19 issue of A&E.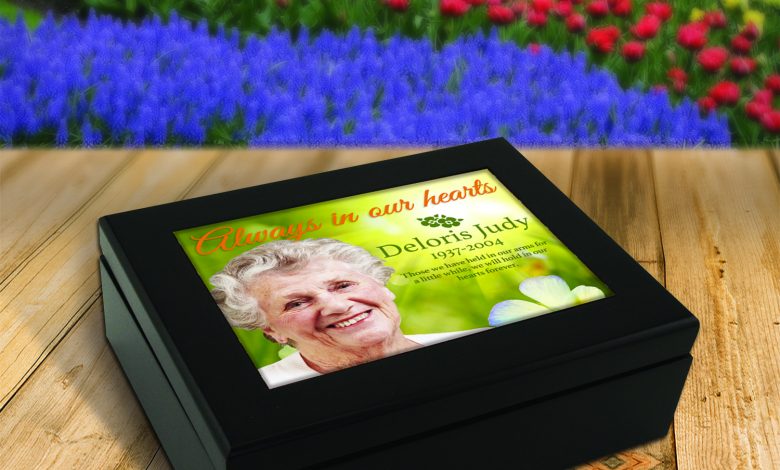 This article is from our older website archives. Some content may not be formatted or attributed properly. Please
Contact Us
if you feel it needs to be corrected. Thank you.
Note: This article appears in the May 2019 issue of A&E magazine. To ensure that you can access this and other industry-focused pieces, be sure to subscribe today!
When we think about the memorial market, the products that probably come to mind for most of us are urns, headstones, or statues. If you stop and think about it though, it's really much more than that. One definition of the word memorial is "an object which serves as a focus for the memory of something, usually a deceased person or an event." That means there are many options open to almost anyone in the awards and personalization industry for helping their customers create memorials.
Sometimes all that's needed is an engraved plate to be attached to a memorial, or perhaps the memorial is a plaque to pay tribute to an individual or group of individuals who have passed. With the large variety of metals and plastics available for interior/exterior use, if you do rotary or laser engraving, those are services you can easily provide for your customer.
Full-Color Memorials
If you do sublimation, one product that offers endless possibilities for memorial markers, plaques, or way-finding is Duraluxe metal sheet stock. This versatile product is available in several finishes, including glow-in-the-dark, so you can create the effect you're looking for.?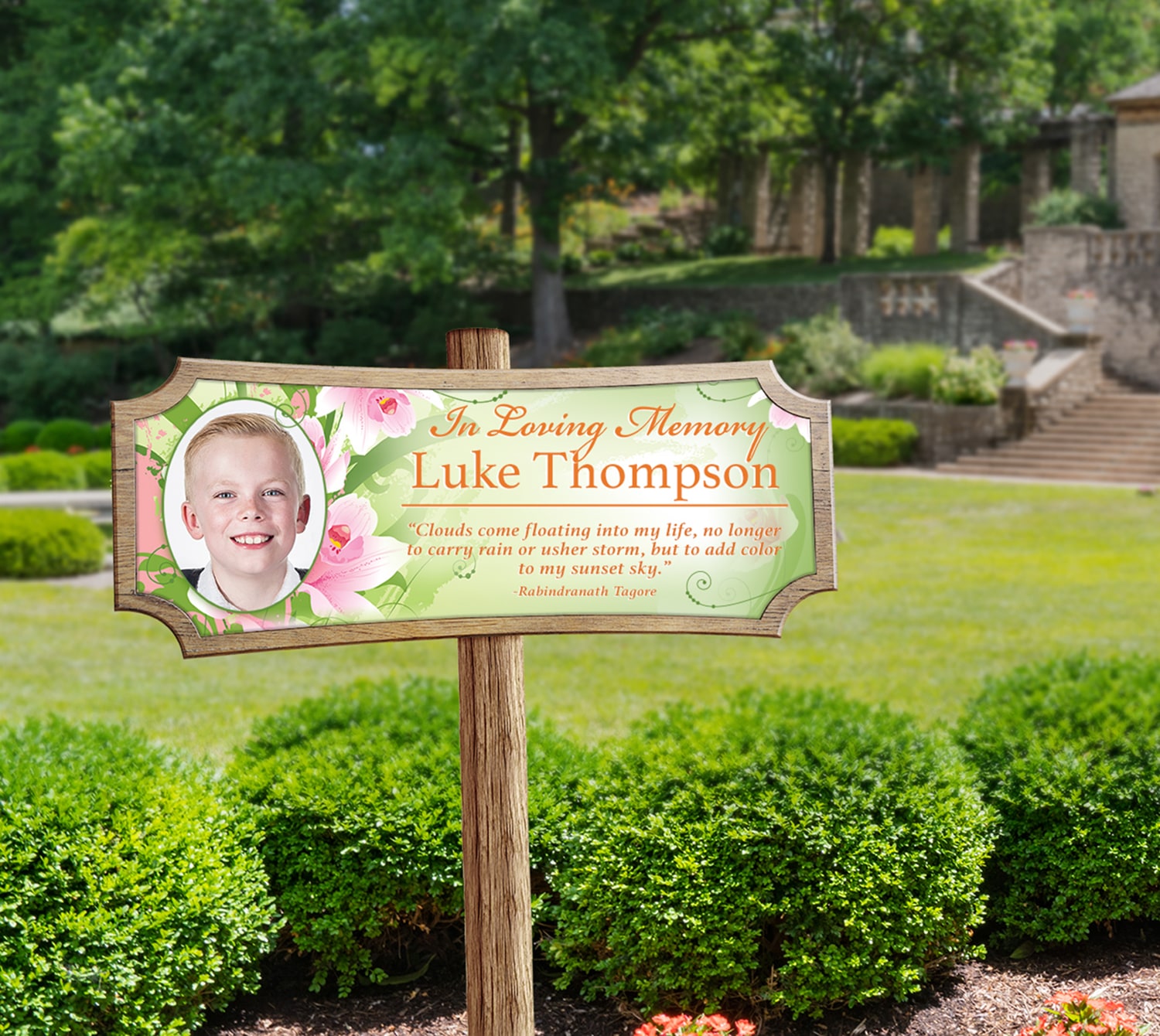 Community Healing or Meditation Gardens and Parks in memory of lost loved ones are becoming more common; preserve memories with photographs that tell the story of the person. (All images courtesy Cheryl Loban)
Duraluxe is hand shearable so it can easily be cut to the needed size and it's engineered to be bent after sublimating without damaging your graphics, giving you more options for its use. It also has a five-year exterior warranty, making it perfect for outdoor memorials.
Community healing or meditation gardens and parks that are set up in memory of lost loved ones or tragic events are becoming more common. Duraluxe can be used in many applications for this type of memorial. Preserve memories with photographs and tell the story of the person or event in text, or create plaques with messages of comfort to be placed throughout the garden or park. Often items are donated by others in memory of a friend or loved one, allowing you to create colorful donor plaques that enhance the beauty of the garden or park on commemorative benches, water fountains, statues, playground equipment, picnic shelters, and even plants and trees.
Another versatile sublimation product for indoor applications is ChromaLuxe. UV and scratch resistant, ChromaLuxe is available in panels of varied sizes and shapes, giving you multiple options for photographs or signs that are great for use in indoor memorials in areas that get a lot of direct sunlight. ChromaLuxe EXT panels are available in a variety of sizes and can also be used outdoors. Signs and photographs imprinted on ChromaLuxe last for years with less fading.
Honoring Service Members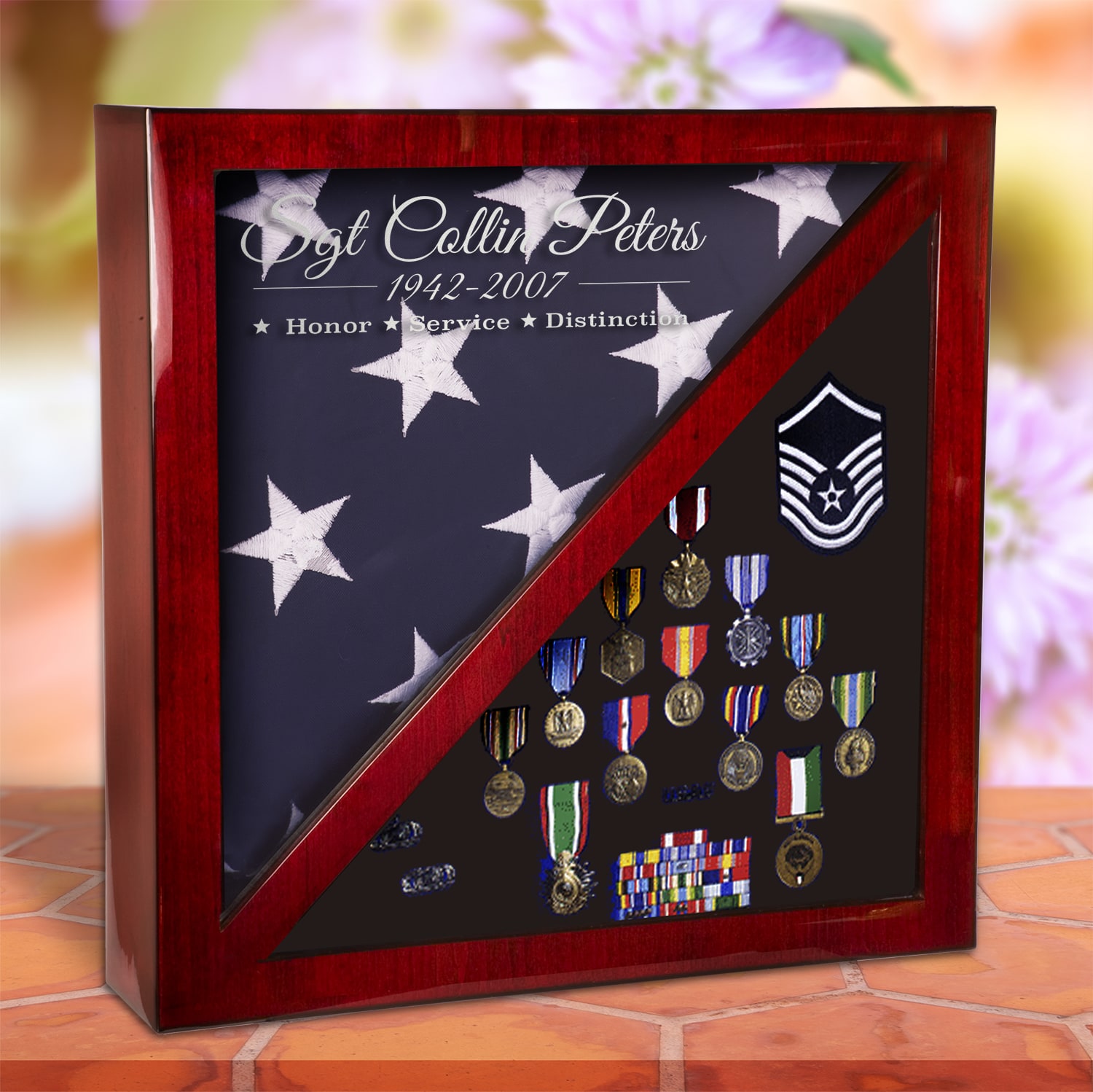 Help your customers honor veterans and pay tribute to their service with memorial flag display cases that are available in many sizes and finishes. You can offer cases that display a flag, or cases that hold the flag and also have room to display medals and/or a photograph.
Create beautiful memorial plaques for fallen first responders using a traditional plaque with an engraved or sublimated plate, or choose from a large variety of Maltese cross or shield plaques for engraving or sublimation. A shadow box or framed display holding mementos of life and career are also simple ways to create a meaningful tribute.
Memory quilts have been around for a long time; you can create another version of that with a sublimatable afghan. Have your customer choose a cherished photograph for each panel, or add in a favorite verse, poem, scripture, or quote that allows them to wrap themselves in the comforting warmth of their memories.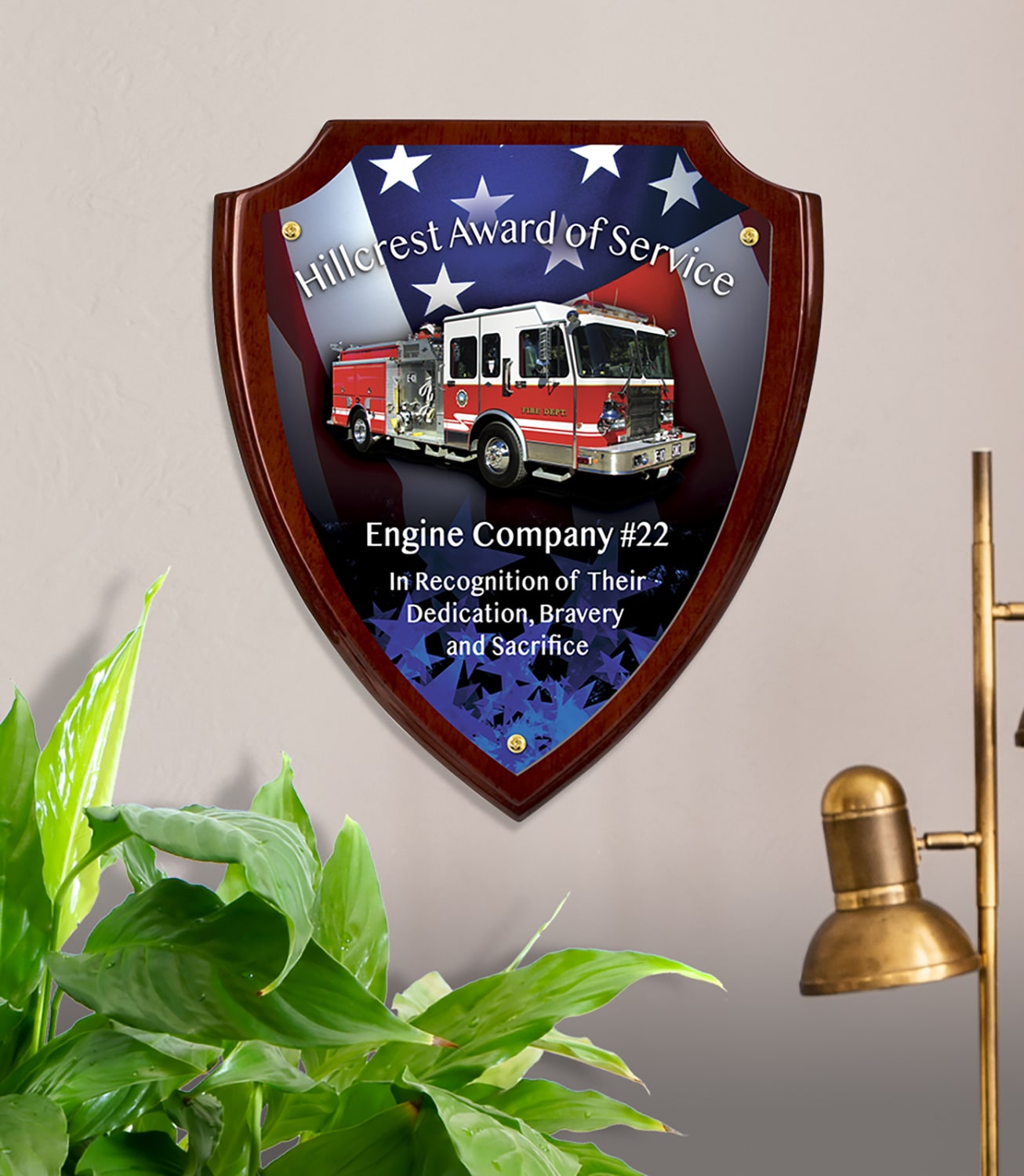 Help your customers honor veterans and pay tribute to their service with memorial flag display cases and plaques.
Pet Pals
Another profitable area of the large memorial market is in pet memorials. Pets are like family members and losing one can be devastating, but beloved fur friends can also be memorialized in many ways. A photograph can be placed in a personalized frame; a paw print sublimated onto a wood or metal photo panel or SubliStone; or offer to laser or sandcarve images into wood, glass, or slate. There are also pet urns available with lids that can be lasered or are recessed to hold a ceramic tile with a photograph or a paw print.
Customers may come to you needing nothing more than a simple engraved plate or they may not have any idea what they're looking for. A few items displayed on your website or in your showroom gives them an idea of what you can offer them. There is really no limit to what types of memorials can be created or the materials you can create them with other than imagination. People want to memorialize those they have lost in their own way, and just about anything you're already using in your shop for awards or personalized gifts can also be used to help them pay tribute and preserve memories.
If you've been thinking about expanding your business without a large up-front investment, the memorial market is an excellent one to look into.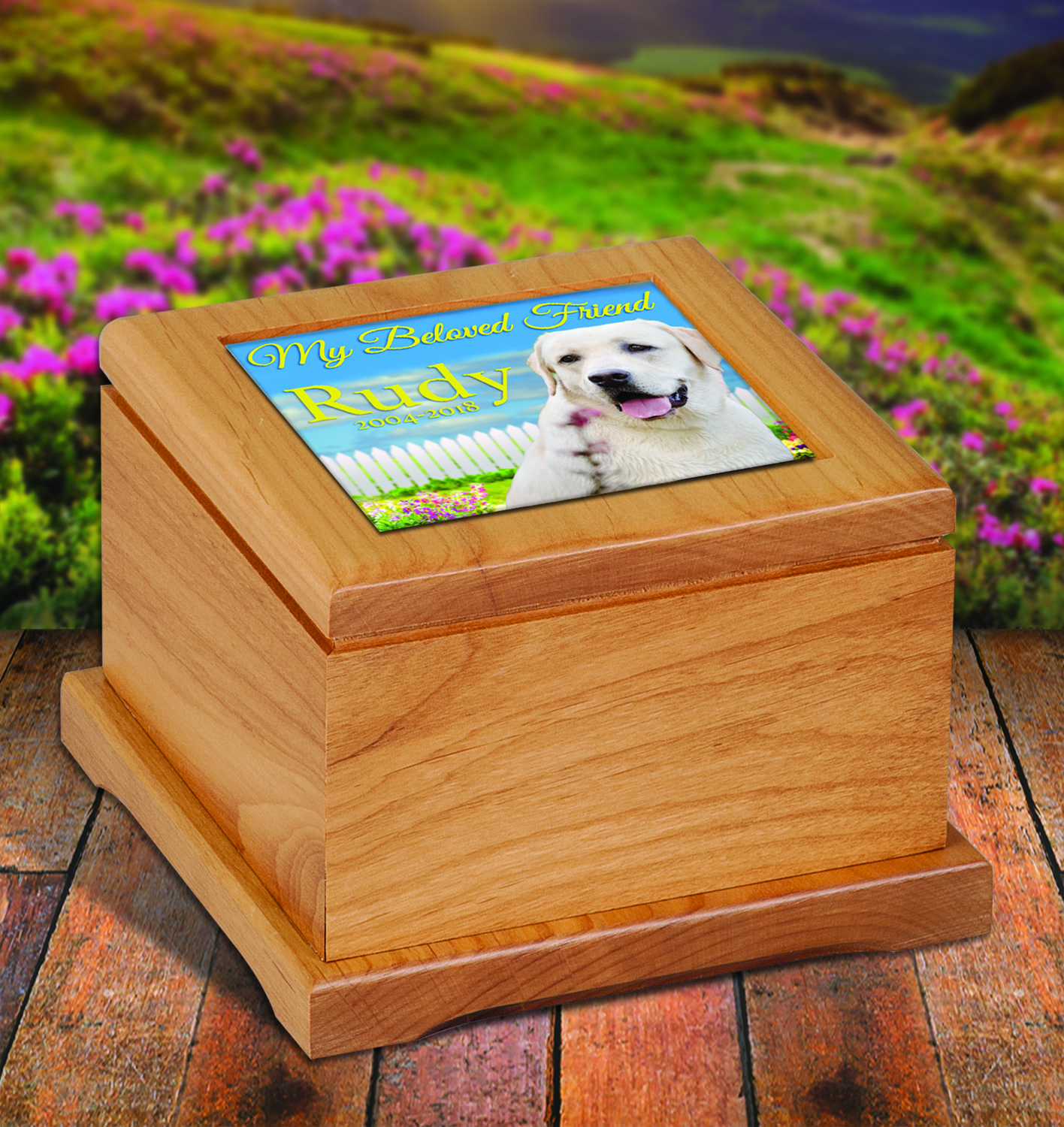 There are pet urns available with lids that can be lasered or are recessed to hold a ceramic tile with a photograph or a paw print.