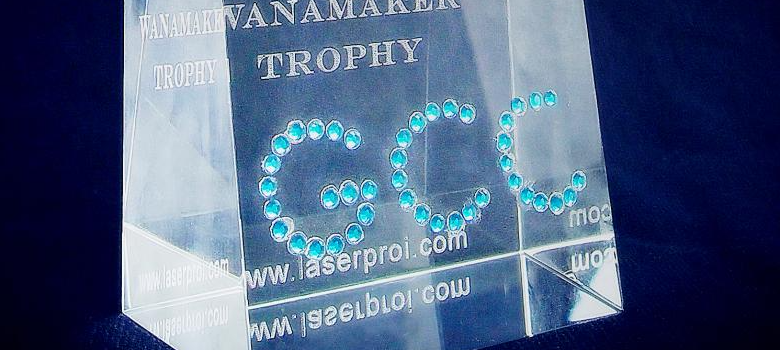 Spice up traditional awards by adding a little bling to them. Below are the basic steps.
Place a piece of cardboard paper on the working table for cutting.
To create a stencil for the design you want to rhinestone, send a file of the design's outline to your laser.
Pour the rhinestones over the stencil and use a soft brush to brush the rhinestones into the stencil holes.
Use a transfer paper to stick the rhinestones.
Stick the transferred rhinestones onto the trophy.
Use a heat press or iron to properly affix the rhinestones onto the trophy.
Remove the transfer paper.
-Devin Huang, GCC

Step five: stick the transferred rhinestones onto the trophy. (Image courtesy GCC)