Features
Intuiface Adds Click Grafix to Expand Into Asia-Pacific Region
Click Grafix says it had been searching for the technology that Intuiface can deliver.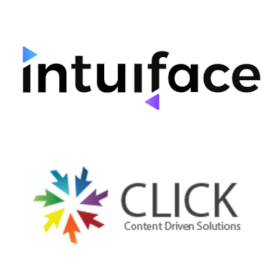 France-based Intuiface, a cloud-based software company that enables digital displays to become interactive and has its North American headquarters in Chicago, announces the addition of Singapore-based Click Grafix to its value-added reseller program.
Click Grafix, which also has locations in Malaysia and Thailand, is a systems integrator that provides hardware and software solutions for the digital signage industry. This is the first value-added reseller for Intuiface in that region, and the company says it will be targeting clients requiring custom-built interactive signage for large distributed environments. Clients will benefit by having access to a wide range of interactivity options coupled with Click Grafix's expertise in all aspects of the project delivery lifecycle, the two companies say.
According to Intuiface, Click Grafix wanted to find a more effective means for tackling interactivity-centric projects. Custom coding was an option, but it reduced the volume of projects they could adopt in parallel and increased delivery cost for their clients. It also complicated pre-sales engagements, limiting discussions to whiteboarding and the use of generic digital content.
"We thought we had used every tool to develop interactive applications, from PowerPoint-like tools to hard coding using tools such as Unity, HTML, and JavaScript. That is until we tried Intuiface," says Ahmed Balfaqih, founder and managing director of Click Grafix. "What Excel does to numbers, and Photoshop does to images, Intuiface does for interactive content development. From the simplest content to the most complex data-driven signage, Intuiface does it all."