Features
Intersection Awarded New Five-Year Contract by Chicago Transit Authority
Intersection will be nearly doubling the number of digital display screens currently in use system-wide.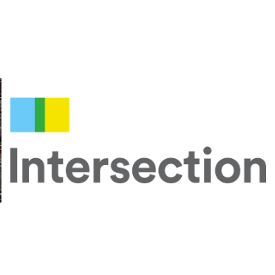 New York-based Intersection, which provides digital displays to transportation hubs in cities across the country, announces it has been awarded a new five-year contract, with an option for a five-year extension, to sell static and digital advertising for the Chicago Transit Authority, the second-largest transit system in the United States.
The agreement calls for Intersection to expand its suite of digital and static media products across the CTA's rail, street-level, and bus advertising assets. Intersection will also enhance the CTA's customer communications capabilities to deliver interactive amenities and real-time information to help improve the rider experience.
Intersection and the CTA have been partners since 2007, with hundreds of platform screens and urban panels installed outside of station entrances across the system. In 2018, the CTA became the launch partner of IxNConnect, Intersection's proprietary software platform that enables transit agencies to manage their digital display networks and customer communications across the entire system. As part of this new contract, the CTA will see more than 700 new digital screens installed system-wide, including a digital advertising presence at every station. These enhancements will help the CTA provide real-time updates and important alerts to even more customers.
The upgrades come at no cost to the CTA or its riders because they are paid for by advertising revenues. By delivering informative and relevant content to consumers, Intersection's media assets are highly noticed and offer advertisers the opportunity to engage consumers with adjacent advertising. In all, Intersection will deploy and manage more than 1,200 digital displays, including interactive touchscreen kiosks, large-format video walls, and other high-impact screens, as well as traditional static advertising products, including bus and train wraps, station dominations, and the iconic CTA headhouses across the third-largest media market in the country.
"We are proud of our long-standing partnership with the CTA and what we have accomplished in terms of generating revenue for the agency and improving customer communications," says Scott Goldsmith, president of cities and transit at Intersection. "We are excited to build on this strong foundation to further enhance the rider experience while offering unprecedented advertising opportunities to local, national, and global brands that will maximize revenue for the CTA."