Features
Installing Wall Graphics: 5 Pitfalls to Avoid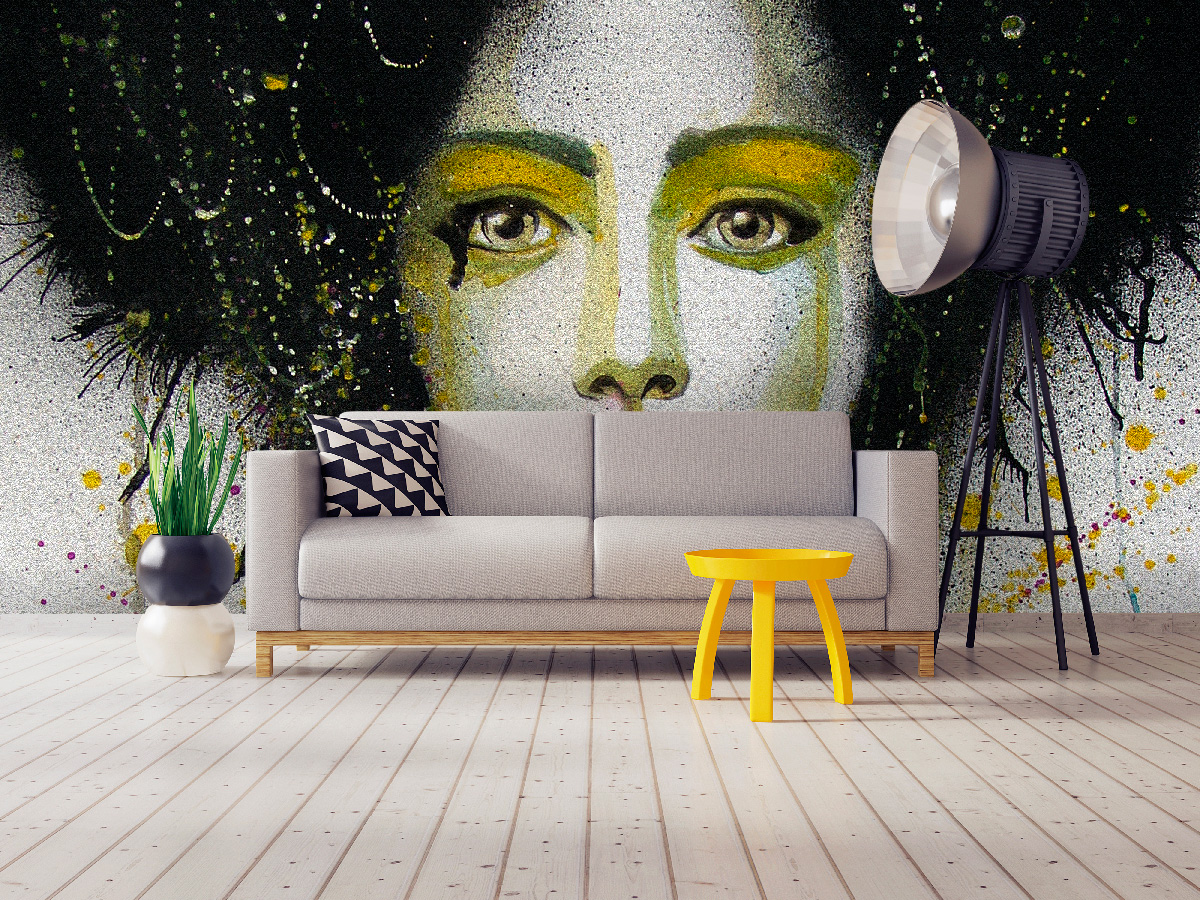 "How hard can it be to install a wall graphic?" It's a question that has probably crossed the mind of more than a few graphic installers. After all, compared to wrapping a vehicle or another contoured surface, a mostly flat wall hardly seems intimidating.
Don't get too comfortable, though. With every application comes different considerations that can significantly impact how long a graphic will last and how good the final product looks. Conformability may not be your problem, but improper adhesion, edge lift, or misalignment could be.
Proper technique is essential to ensure a result that you and your customer can get behind. If you know how to avoid common pitfalls along the way, you will maximize your chances of getting your next wall job done right the first time. Here is where to start.
Don't assume every wall is the same
The composition and condition of a wall make a difference regarding the ideal graphic media for your application. For instance, if you are applying to a rough surface like brick, concrete, or stucco, you may need a special film product designed to adhere to textured wall surfaces indoors and outdoors. You also may need to make repairs to the wall surface to fill any holes or nicks that could compromise the look of your graphic installation. Know what sort of wall surface you are working with, and be sure it is as smooth as possible before beginning your application.
Research wall coatings before installation
The coating of a wall can significantly affect the ability of vinyl film to adhere to it. Flat or matte paints, for example, are more difficult for adhesives to stick to than semi-gloss or gloss paints. Low- or no-VOC paints are also notoriously difficult to work with, as are "easy clean" coatings and paints with migratory agents like chlorinated wax or silicone. Walls coated with these paints will require a more aggressive adhesive than others. Be sure you find out when surfaces were last painted and how long their coating needs to fully cure before attempting any graphic installation.
Consider your environment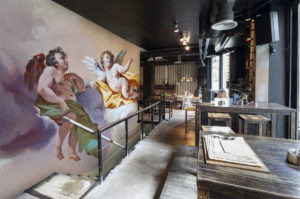 Think about how the environment around your wall graphic might affect its lifetime performance. Will it be exposed to UV rays? Will there be humidity or other moisture exposure? Will there likely be chemical exposure or abrasion? All these factors can affect a graphic's longevity and should be accounted for when selecting films and adhesives, as well as overlaminates in certain applications. Before you install your graphic, regardless of product choice, always apply test strips to ensure your graphic media performs as expected.
Never skip steps when it comes to prep
Once a wall is deemed fit for adhesion, it should be cleaned. Wipe down walls with a 70:30 mix of isopropyl alcohol and water sprayed on a lint-free cloth, working from top-down to remove dust and residue. Then position the graphic in place with painter's tape and use a level to make sure everything is properly aligned. Ensuring proper placement before liner removal makes adjustments before final application much easier. You generally won't need premask/transfer tape for wall applications, but if you do, use a low-tack option.
Avoid installation shortcuts
Pay close attention to the manufacturer's installation directions to avoid headaches. For example, Avery Dennison recommends a ½" minimum overlap on wall mural panels (¾"-1″ minimum for textured vinyl), as vinyl can shrink over time. You should also trim back 1/8"-¼" from openings to avoid edge lift from incidental contact. Squeegee strokes should be made by pushing, not pulling, at 45-degree angles with firm pressure to minimize stretch. Use a "hinge method" to install each panel, adhering a portion of the vinyl to the wall before removing the rest of the liner for easier repositioning. These are just a few of the many tips you will find in a manufacturer's instructional bulletin for wall graphic installations.
Thinking through your application upfront is just as important as perfecting the cutting and securing of vinyl on a wall. If you doubt how to proceed with a project, don't hesitate to call your graphic product supplier. They should be happy to help.