Features
Idealliance's BrandQ Webinar Series Continues
These webinars are free and open to all print service providers.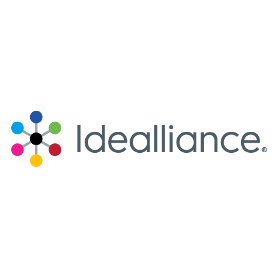 The Alexandria, Virginia-based International Digital Enterprise Alliance, better known as Idealliance, announces the next in its series of free BrandQ webinars, this one entitled "Ink on Paper: The Importance of Substrate and Ink for Brand Color."
The one-hour free webinar takes place at various times on Friday, Dec. 13.
According to Idealliance, the paper and gamut of the supply chain that printers are working with are very important when it comes to matching the tight tolerances that brands require. "Paper/substrate shifting means the printer cannot match color, and if the press has the wrong gamut from the brand, hitting correct color becomes impossible," the nonprofit says in the announcement of the webinar. "In this webinar we will discuss when and how premium brands control substrate and supply chain gamut in order to get the most consistent and correct results possible."
The BrandQ Certified Supply Chain certification is a third-party assessment that examines key aspects of a facility, such as process capability, performance, process control, color management, ISO Standards, proof and press alignment, spot color rendering, pre-media capabilities, G7 calibration, and includes detailed reports and analysis.
Topics of the webinar include:
Real life examples of deviation caused by movement in substrate
What colors are affected when the gamut of a device is not correct
How brands specify and control substrate
How to assess and specify the gamut needed
Limitations and challenges in controlling substrate across geographical regions
The webinar's moderators include Ron Ellis, brand expert and chair of the Idealliance Print Properties & Colorimetric Council; and Timothy Baechle, CEO of Idealliance. There will also be a guest panelist to be announced later.
To register for the webinar click here.